A New Direction 2023-4-5 Pivot
The Network lines have been laid for years, pieces to this puzzle have taken root.
Your Business gets us closer to the goal.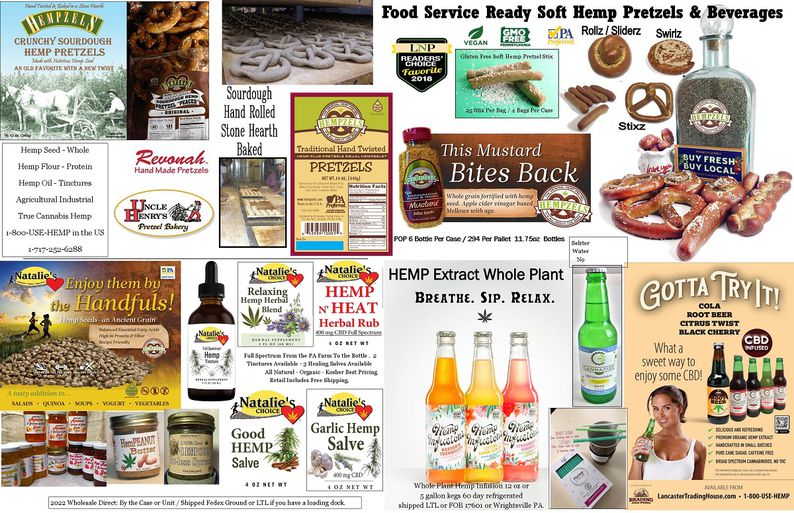 Retail Direct
The focus is getting our product direct to you whether it's limited local delivery near Lancaster, PA or shipped USPS best way or Fedex. 2022-3-4 and through our first retail opening in Wrightsville, PA August/Sept 2022.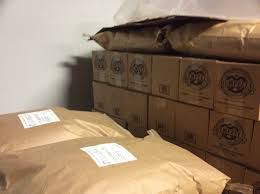 Wholesale Direct
The traditional channels have been barriers and supply chains are changing. Presently we are not set up for DSD but we can set up a laundry list for your staff to securely order through our portal - scheduling production runs and more to come 202-3=4.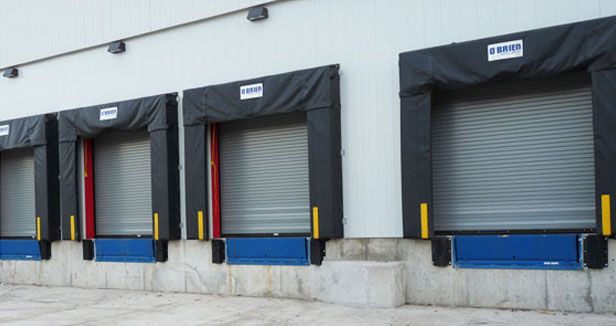 Pick Up Appointment
For traditional distribution channels we offer FOB pick up at our third party cold / frozen storage in Lancaster, FOB 17602..
Pallet Pick up for raw materials, finished product and transition from bakeries to your fleet.
2022 Yes Retail Concession
Yup the new twist to making things work - building a franchiseable model.
2021 More Joint Venture
I first started working with Don E. Wirtshafter in the early 1990's selling his Ohio Hempery Line of Lotions, Soaps, Educational materials, hemp seed and more. Guess what? We are happy to have his company in our Network offering a unique line of Pharmacopia, Drug Store Ephemera. Great pieces to compliment your Cannabis Dispensary, Hemp Store, Agricultural Operation. Printed On Canvas or other materials for archival purpose - Never Forget.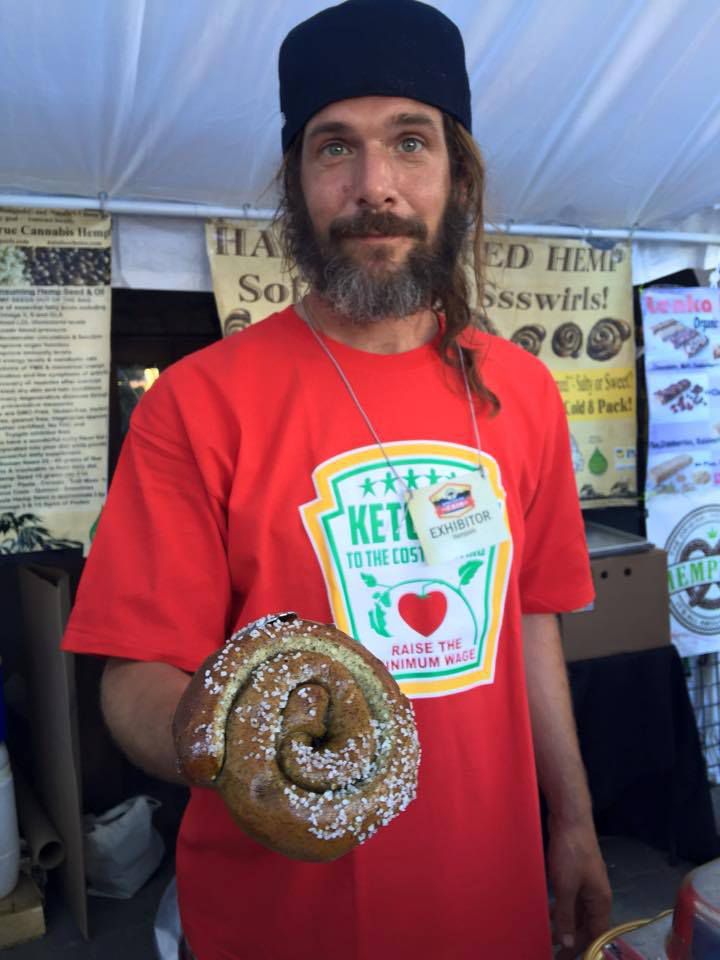 Ambassadors
Many have come through helping learning and earning. Our customers are enthusiastic and if you'd like to get our product than contact them. The markets are changing so maybe you are starting a business and can use our products - become an ambassador and we'll see how we can create a win win relationship.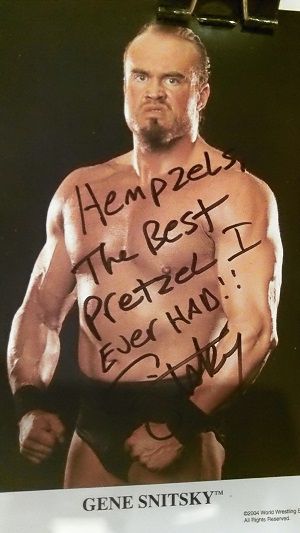 Social Media Team
This has been a one man operation for years with friends and family and network relationships with promotors, producers and suppliers - you can help us by spreading the word on our new site!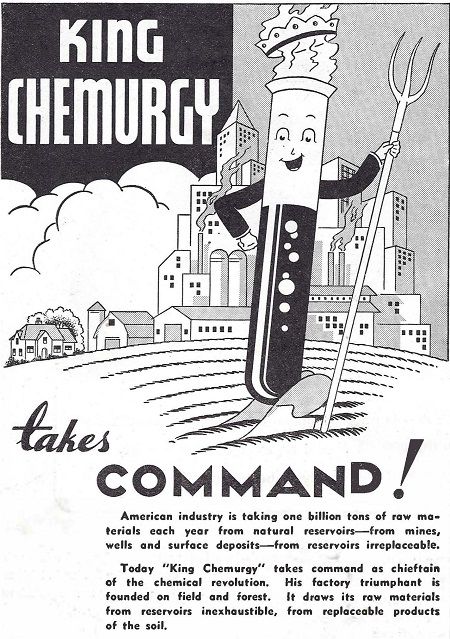 Chemurgy - Energy
That's been the mission since day one. Empowering the farmers while creating opportunities for healthier, more sustainable products from the field vs single source petro / monopolization.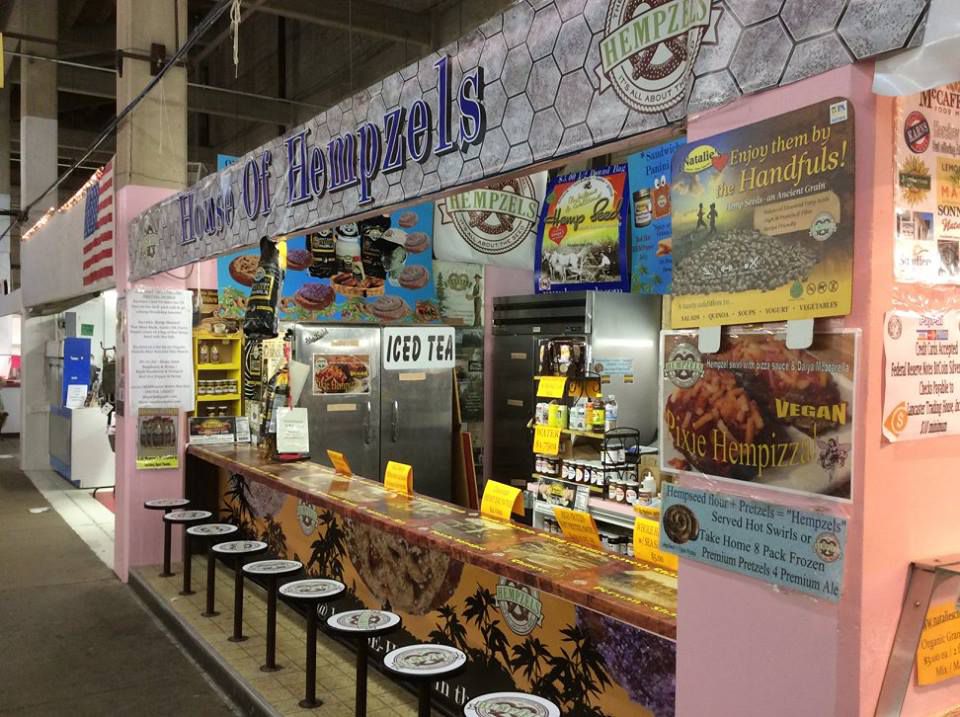 Franchise / Partners?
I set up two years at the annual York Fair with actual seating, it looked good, we had a unique menu but unfortunately the people weren't going through as the Fairgrounds had been in decline for a few years, do it's now been stripped down & relocated for Wrightsville, PA Spring of 2021 at the Concession Trailer with outdoor seating - We have the pretzels, the beverages, the sweets and the variety - plus something many don't have, a great story and growing network. Stay Tuned, No Rush.