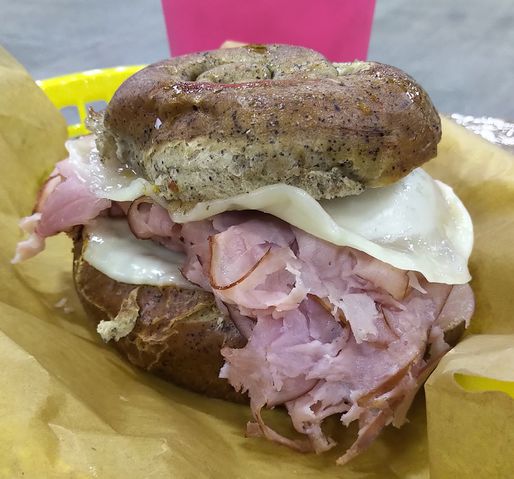 Signature Sandwiches
1/4 pound smoked ham or soon turkey along with our signature garlic or sweet & spicy cherry pepper jam slathered with Horseradish Hemp & Honey Mustard & 2 pieces of cheese!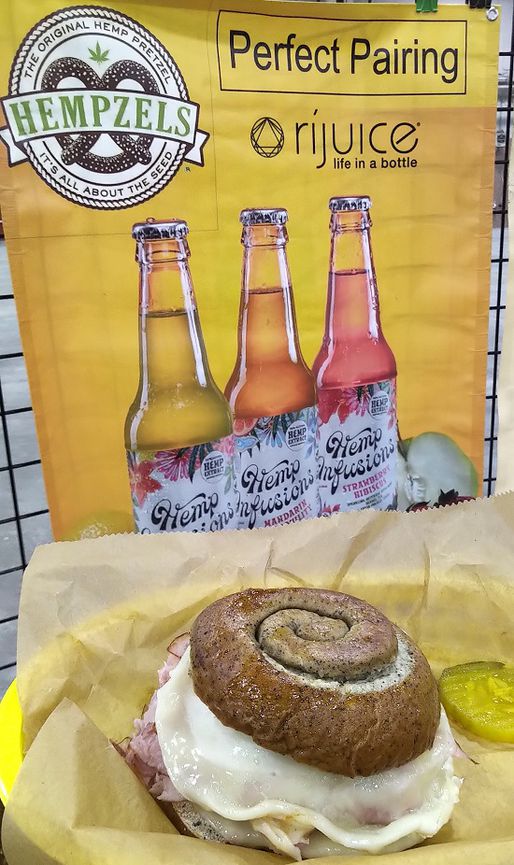 Every Sandwich needs a beverage
We are hempy to be offering our customers a unique Pennsylvania hemp juice or soda.
By the way we offer them natural too without the hemp extracts but it's all good.
Served in 12oz Glass Bottles or 4oz Cups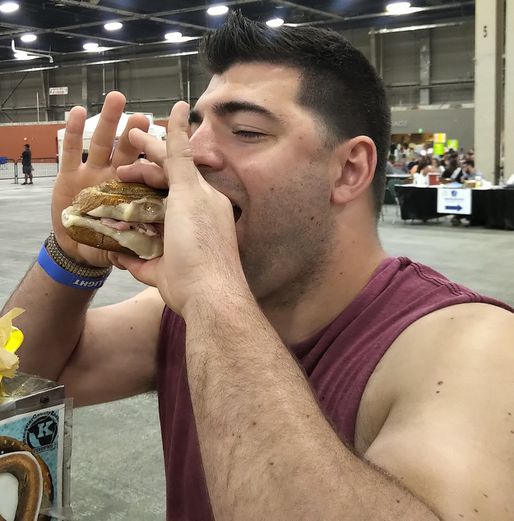 Customer Vetted
Pennsylvania Farm Show customers have given us the high five for this creation.
High protein thanks to the hemp seed, hemp flour & hemp oil in the sandwich roll combined with our unique mustard & condiments. Manja!
Hempzels™
Soft Pretzels - Tapas & Toppings
Salty or Sweet?
4 oz Soft Pretzel spritzed with butter, water, olive oil, coconut oil - than pretzel salt or cinnamon sugar. Your choice.
Vegetarian or Traditional or Wheat Free
Will we stick with water vs butter or keep animal products off your Hempzel? Now offering 3oz Wheat Free Stix!
Nuggetz, Stix, Swirls, Twist, Braids
Bag of Nugggetz - Trio of Stix - 4 oz Swirlz / Twist or Larger 6oz Braids and Twist
HEMPeanut Butter & Jelly Grilled
Panini style coconut oil on either side of the sliced Hempzels™ Raspberry Hemp Jam-
Beverage
Wash It Down
Reading Old Fashioned Soda
Variety of Flavors Pin Point Carbonated & No Fructose Corn Syrup from the Bottle or From the Fountain.
RIJUICE - HEMP Infused
3 Flavors of All Natural Juice infused with CBD -
CannaFizz - CBD Infused Soda
12oz Glass Bottles Featuring: Black Cherry, Cola, Root Beer or Citrus Twist
Specialties
Add a great slogan.
Hot Ham N Cheese 2oz Sliders or 4oz
On our hearty pretzel roll with a slathering of Horseradish Hemp & Honey Mustard. Served with a side of
Pretzel Wrapped Dog
A Hempzels Pretzel Wrapped around a kosher ball park hot dog -
HEMPizza - 2 oz Mini's -
Our Swirlz sliced in half, toasted, with a very thin line of our special garlic or Sweet & Spicy Pepper Jam, Sauce, Cheese regular or Vegan & Italian Seasoning
Grab N' Go - dippers
Bars - Bags -
Sourdough 8oz Bag with Mustard
Bag of pretzels & mustard for the road
Lenka's Organic Granola Power Bars

Omega, Berry, Nutz Chocolate & Berries, Cranberry Chocolate, Peanut Butter Sea Salt, Vanilla Espresso.
Cup of Dipping Sauce
Our Mustard, Garlic Sauce or Sweet & Spicy Pepper Jam's - to take home.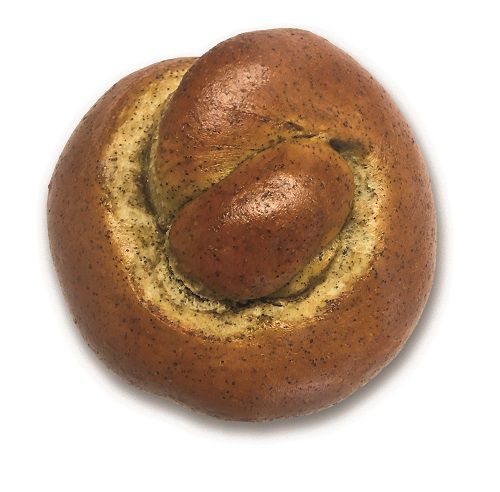 Roll With It
Our Sandwiches are served on our 2 oz or 4oz Pretzel Sandwich Rolls -
Adding more information -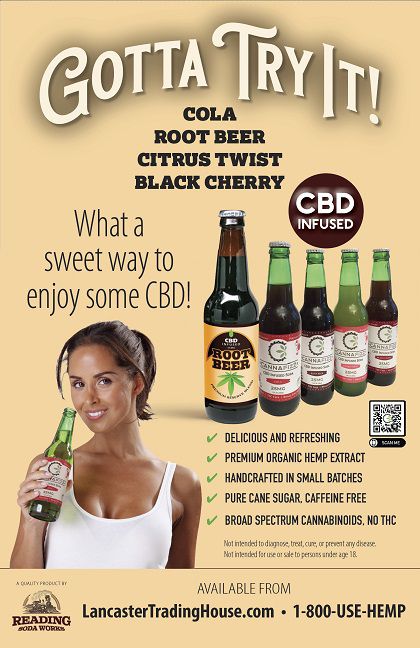 All Natural Beverages
Fountain Soda's from the Reading Soda Works - Pin Point Carbonated - 12oz Bottles CBD Infused & regular

Basket of Soft Stix
3 - 2oz Soft Hot Pretzel Stix salty dog style or sweet - with dipping sauce, mustard, garlic or sweet & Spicy Pepper.