Hempzel™ Menu Winter 2022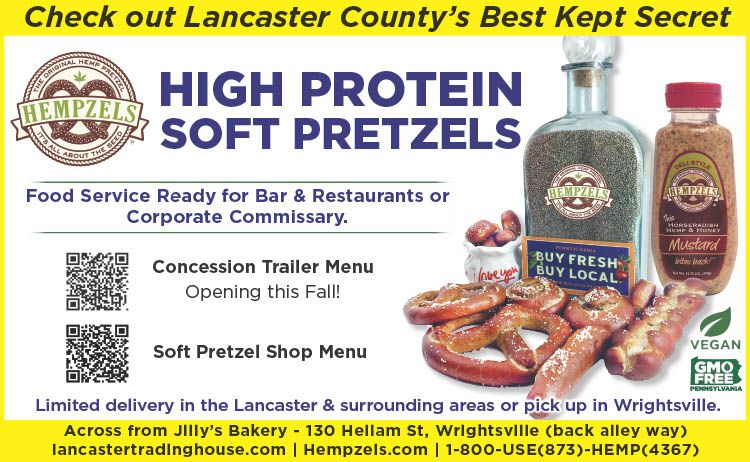 Hempzels™

High Protein Soft Pretzels!
Twist 4oz Swirl 4oz Nuggetz 4oz Bag Braid 6oz

Pretzel Sandwiches - Split Swirl
Hot Ham N Cheese 2 Sizes or Cheese N Jam
Choice: Garlic, Cherry Pepper or Pineapple
Hempizza's - Split Swirl
Toasted, with a very thin line of our sweet garlic or Cherry Pepper Jam, Sauce, Mozzarella cheese & herbs & sweet pepper rings.
A bag of our hand rolled Original Crunchy Pretzels
Try our Apricot, Pineapple, Sweet Garlic, Cherry Pepper & Red HotHempepper Jams - our secret sauces.
Beverage
Premium beverages for premium pretzels
Glass Bottles Featuring: Black Cherry, Cola, Root Beer or Citrus Twist or Blueberry Seltzer Water
(not in stock yet) Old Fashioned Soda Selections
Variety of Flavors Pin Point Carbonated & No Fructose Corn Syrup from the Bottle. Black Cherry, Rootbeer, Sasparilla, Citrus Twist. Alternative CannaFizz - CBD
(not available yet) HEMP Infused Tea / Juice
3 Flavors of All Natural Juice infused with CBD
Lifting Lemon Ginger, Strawberry Hibiscus, Mandarin Tranquility. BYOC
Digital Menu
Our new menu is being created for 2023 - PA Farm Show booth 109 in January - updating.

Basket of Soft Stix
These will be our key sellers - buy one or a grouping. The perfect portion size for people and plenty to share with friends & family.
Paired up with our:
Buy Frozen Take Home 24 Stix Per Bag
Order Online & Pick up - Thats the Plan.

!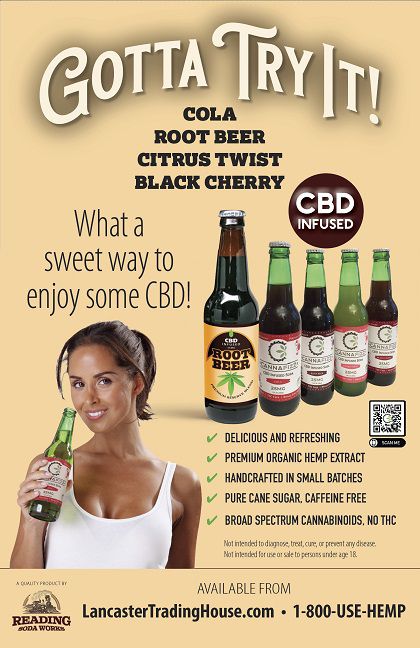 All Natural Beverages
Fountain Soda's Old Fashioned Goodness Pin Point Carbonated No Fructose Corn Sweetener, sold in 12 oz glass Bottles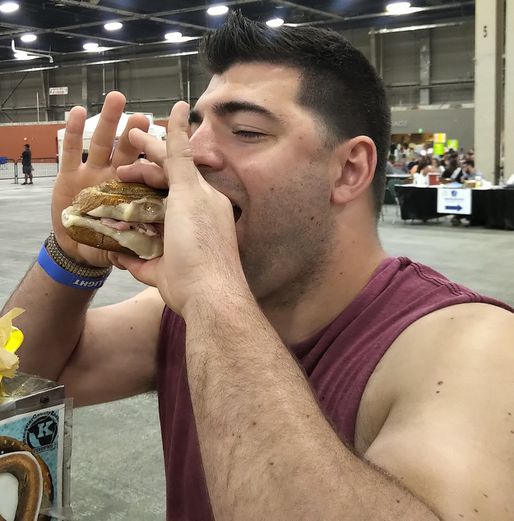 Customer Vetted
Pennsylvania Farm Show customers have given us the high five for this creation.
High protein thanks to the hemp seed, hemp flour & hemp oil in the sandwich roll combined with our unique mustard & condiments. Manja!