NataliesChoice.com
Hemp Seed Nutrition to hemp flower healing..
Your Body You Decide
Everything in pill form was once sourced through plants & herbs. In a complicated world we can make it simple again.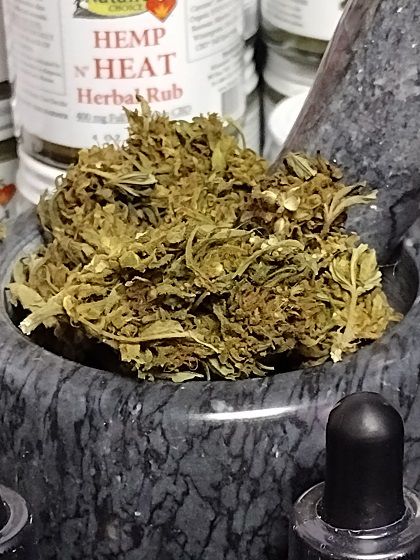 True Cannabis Hemp
Herbal oils of hemp / full spectrum to Isolates.
WE KNOW & TRUST OUR FARMER for their Hemp - Thanks Steve Groff of Lancaster, PA.
Todays world is out of balance and it's time to regain our balance and self control.
I am Pennsylvania Agriculture. Ask me How.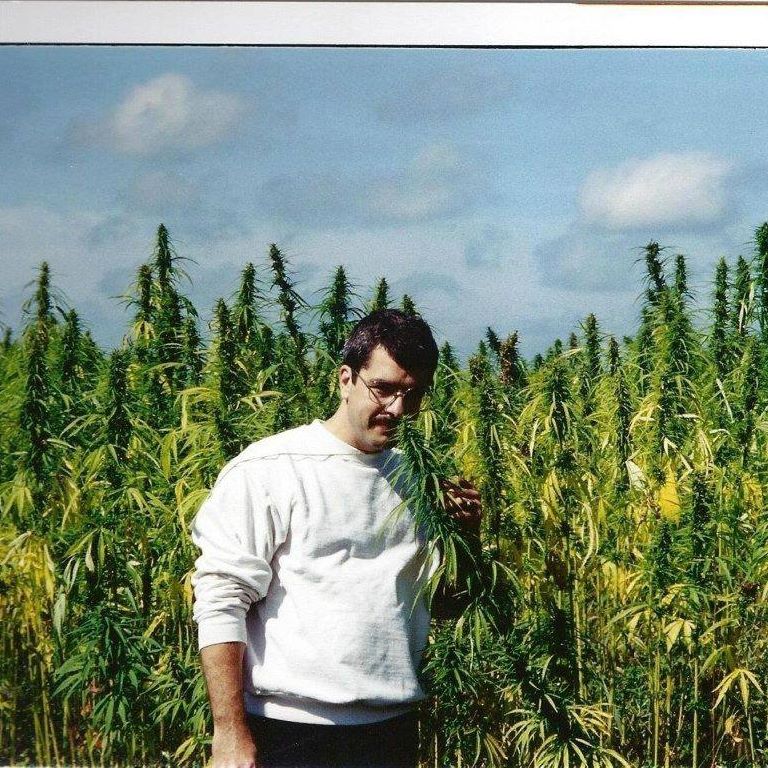 Whole Plant Vs Isolate
The company is an advocate for the whole plant understanding that by isolating specific parts of the plant there is the monopolistic tendency's to regulate out others. No one invented or discovered this plant - Cannabis Sativa / Indica / Rudellis - it's healing properties have been used since the beginning of human foraging. Genesis 1:29.Whole No Salt Seed Available Soon
Product Over view
For 8 days during during the Pa farm Show this year 2022 we heard from plenty of vendors & customers who felt relief in their feet, back, neck and combined with our Full Spectrum Hemp Tincture we'd like to think you can help increase your quality of life.
All Natural, all Organic, All Single sourced ingredients. .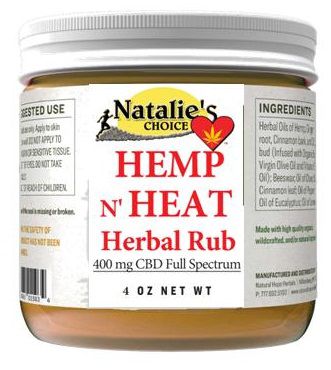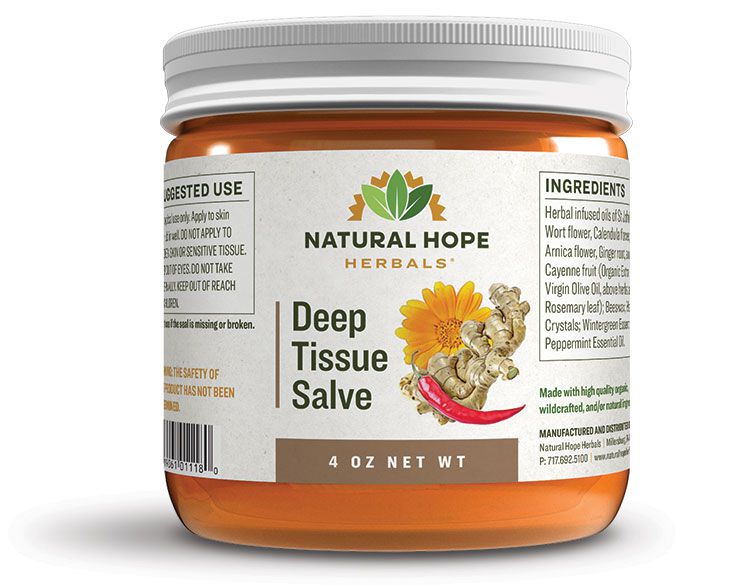 Herbal Relief Deep Penetrating
First run is in 4 oz glass jars, next run we'll do 1 oz jars & sample tins for interested wholesale accounts. 12 Per Case. All natural ingredients:
What's In it? - Herbal Oils of St. John Wort, Calendula, Arnica, Ginger, Cayenne (90K SHU), Rosemary (Infused with Organic Extra Virgin Olive Oil & Vitamin E Oil), Beeswax, Menthol, Crystals, Oil of Wintergreen, Oil of Peppermint, Full Spectrum CBD from Cedar Meadow Farms.
HEMP N' HEAT -Testimonial
Bill who found our booth was recently in a car accident (not his fault) he used Cedar Meadows Relief / topical cream & our Hemp N Heat Deep Penetrating Herbal Salve. He put some on both hands.

Like our foods' and your tummy, your sore muscles are going to thank you.

Presently Available in 4o size 400mg $49.95 MSRP / 2 for $45.95 - Available Wholesale / Broker
Hemp Cinnamon Ginger Salve
This Salve contains a rich array of infused and essential oils made from the Old World Herbs and Spices from far away places like; Indonesia, Sri Lanka, India, Portugal and Italy with first hand grown hemp right on the farm in Pennsylvania.
Over the centuries these oils and salves have been used for the relief of tingling feet, poor circulation, restless legs and Charlie horse, sore muscles, aching and arthritic discomfort
4oz - Glass Jars -MSRP $36.95.
Available Wholesale With Point Of Purchase Display.
Pennsylvania Produced
WE KNOW OUR FARMERS
Single Source Supply Chain Transparent
Reintroducing the oldest seed oil crop taking its' rightful place in Apothecary today. Garlic Goodness
They Synergistic blending of the powerful effects of both Garlic and Natural Hemp CBD Oil. Rub on the bottoms of the feet, on the chest, cover the lymph glands, like a vapor rub.
Garlic recognized for it's antibacterial, anti viral and rejuvenating properties.
Hemp CBD Oil Extracts aide the body in dealing with stress and discomfort. - Natural Bees wax with Organic Extra Virgin Olive Oil, both nourishing the skin and making up the base of our all natural formulations. now in a 4oz Glass Jars. Available Wholesale Direct & Retail Direct Shipped anywhere in the USA or Canada.
July Sale!
Overview of Tinctures
One of the best ways to receive the benefits of true cannabis hemp flower & leaves - grown organically in Pennsylvania -

Full Spectrum 2 oz / 12 per case
Relaxing Herbal Blend 2oz / 12 per case.

Tinctures
Full spectrum or Full Spectrum Plus
This is not a drug and works very differently than many other products on the market. This amazing new synergistic blend is designed to work with your body's natural response in life's typical discomforts concerns and stressors.

10 Powerful Herbs along with full spectrum hemp to support stressful and discomforting moments.
Relax with Hemp utilizes freshly harvested herbs a combination of (milky oats, skullcap, wild lettuce, passionflowers, Valerian Root, Lemon Balm, Black Cohosh, Catnip, Lobelia in seed and Lavender Bud to name a few-) blended natural ingredients with a full spectrum hemp exctract.s.
Full Spectrum means it's a complete extract with a natural balance of the multiple beneficial constituents of the herb including CBD and much more. SH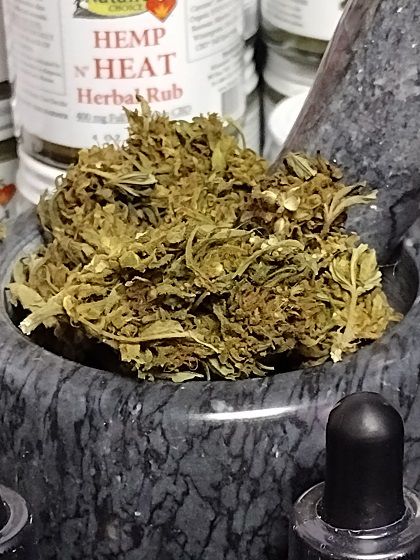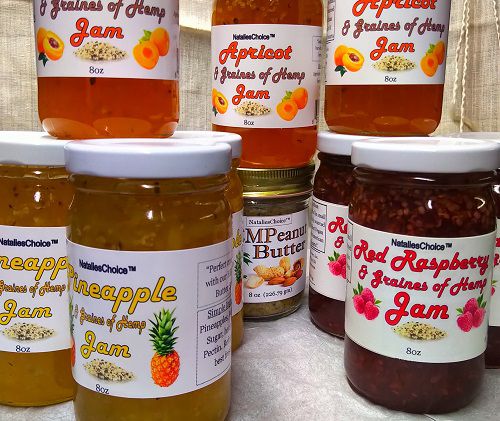 Jammin Jam's
Fruit first jams with vegan sugar, hemp hearts combined with our HEMPeanut Butter or 100% Hemp Nut-Less Spread - why not?
Gluten issue bake some hemp bread :)
Produced in Lancaster County & in Pennsylvania.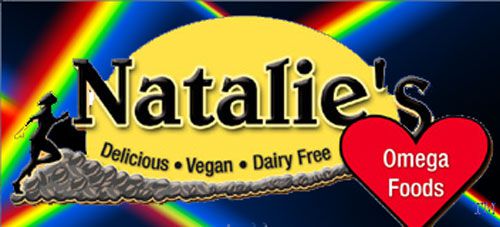 NataliesChoiceTM
When Shaun Crew at Hemp Oil Canada suggested creating a nut butter from the whole hemp seed they shipped me I was gung ho but hemp plus pretzels was always "Hempzels™
". My daughter Natalie had been born in 2005 and what better name? Plus she's strong minded - all products aren't dairy free or vegan but it's a choice each one of us makes and the products are great.
Pointing to products available for sale
HEMPeanut Butter; Jam
Richard Rose the Original HempNut created a recipe that we've slightly tweaked using shelled hemp seed first than roasted peanuts hemp oil and a bit of coconut sugar and sea salt. We also are now having it produced with 100% shelled seed. All done in a woman owned facility produced in small batches.
Our Jams are produced at another facility in Lancaster, Fruit first locally sourced when in season, raw cane sugar, hemp hearts - Apricot, Raspberry, and Red Hot Hempepper Jam in production.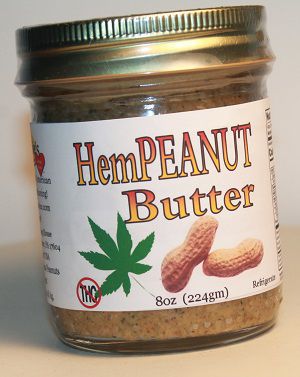 HEMPeanut Butter
Modified from the "The Original HempNut" OG Richard Rose's recipe, we've used hemp seed first "hearts" - roasted peanuts next with some sea salt & coconut sugar, running batches with and without the Coconut Sugar for those watching sugar intake. 8oz jars, produced in a Woman Owned Facility near us.
100% No Peanuts
Next step after our HEMPeanut Butter is going 100% Hemp Hearts with no sugar & low salt - we still add jam to the other side of the toast.
Many uses and a great way to incorporate hemp into your diet without the outer shells from the whole seed. Allergen alert: produced in a facility that does use Peanuts.
.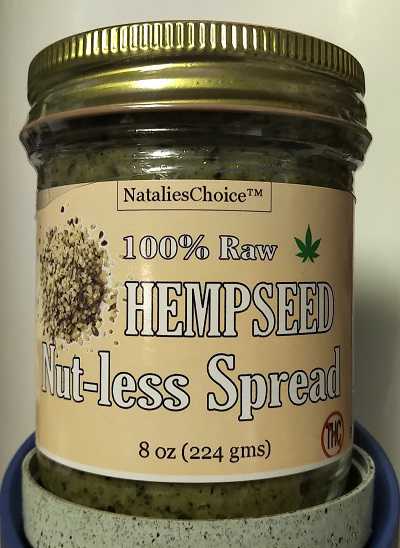 Pittsburgh to Jersey
Farm to Table when we were in the Convention Center without the Home and Garden Show. Here Jill provides a few examples of what she likes that we will ship direct our to your local store in 2021-2-3.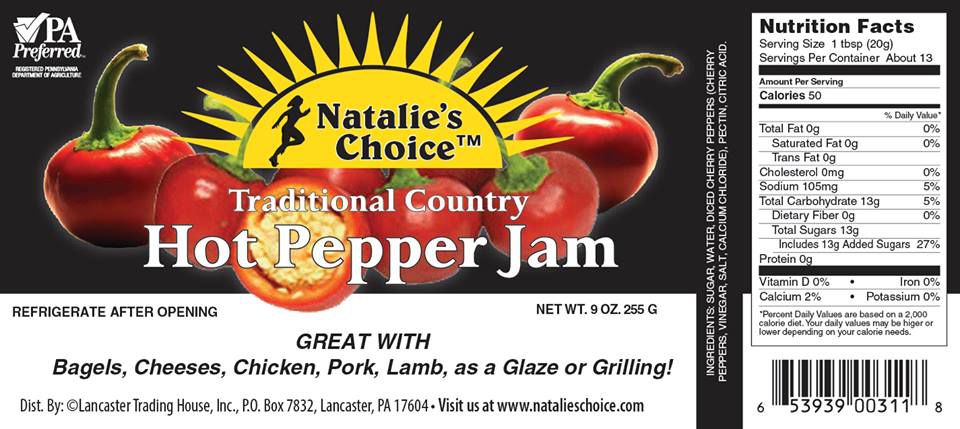 Sweet & Spicy Pepper
We've eliminated the other preservatives in this wonderful made for the party or the holidays, it is the cream cheese for a spread, on bagels, with ham and cheese sandwiches. It's the same formulation as our Sweet Garlic Jam. Use it as a reduction in cooking, think like a General Tso's sauce. Discounted 2 to 12 jars 9oz. Refrigerate after opening.
Hot Pepper Jam
What's the difference between our Sweet & Spicy Pepper jam vs our Red Hot? - Red hot has fruit first, habenero, bell peppers where our Sweet & Spicy starts with sugar than sweet cherry peppers sourced locally from Lancaster when in season. Our RedHot also is available with hemp hearts in it - Red Hot HEMPepper Jam 9.6oz