ABOUT US
Just Say Know Campaign
Man-if-estation - in the beginning a journey through true cannabis hemp.
"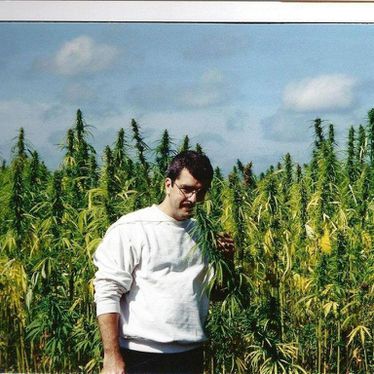 1990's The Adventure Begins in Canada
30 years of experience advocating - selling - creating - leading; a Hempentrepreneur - Pennsylvania Lancaster County Strong.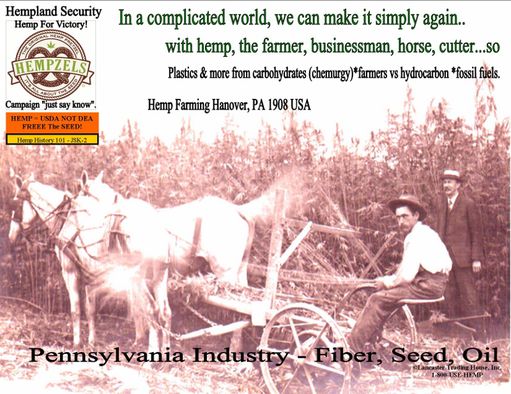 Pennsylvania Focused Foundation
, The foundation has been laid, the farmers have put their focus on Cannabis now they need a reason & ours is for grains, milled for our line of pretzels, butters and more..


Hemp Flour to Flower - Fiber to Oil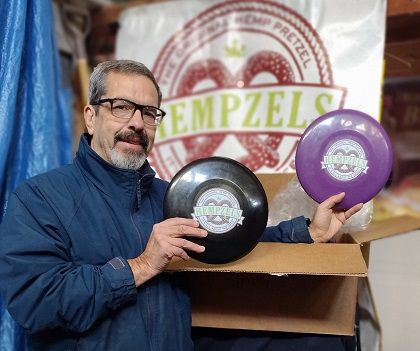 Global Vision
True Cannabis Hemp
The Lancaster Trading House, Inc. in 2005
Hempzels(tm) Since 1997
NataliesChoice(tm) - 2005
Consulting - Principal
25 plus years ago a journey in hemp was started, I might just be the Forrest Gump of Hemp. This vision-quest started with Hemp Plus Pretzels = "Hempzels™", pretzels to mustards flour to flower focusing on chemurgy from true Cannabis hemp.
It's quite a story and it's still hempening. The goal ; solidify a position in the cannabis hemp industry, building a franchise with synergy partners. "BE UNDENIABLE" Thanks Joe Rogan! I'm trying!"

Hempzel's™ His-tory
Just Say Know Campaign A Life's Journey
6/1/2023 cutting it down - re-setting up About Us.
Hempzel's™ debut-history.
RIP Ralph Amato former CEO & President of No Problem, Inc. He financed and friends Mark Tucci of RYO & Muse "Uncle Don" Riese

Working with friends in Jamaica Ian and his wife Tamica were hand batiking hemp clothe that Ralph had local Mennonite ladies custom sew outfits.

Finding hemp seed meal the first hemp pretzels were created in Uncle Don's kitchen in York PA by his wife Jane.

The recipe changed with the introduction of shelled hemp seed thanks to Hemp Pioneer Richard Rose The Original Hemp Nut.

Over coming the ban on hemp foods, the financial collapse, creating a family and advocating for full decriminalization of Cannabis hemp this About page will highlight the history-our story about creating jobs, protecting the environment and growing Lancaster County Hemp.
Fast forward to 2022 and everything is changing but our mission is still the same, contract with our farmers, work with our partners, expand the network, develop more applications for True Cannabis Hemp whether agricultural / industrial or medicinal. We recognize & respect the whole plant. January 2022 will kick of the Chemurgy show at he PA Farm Show.
Pretzel Awards
Contact us
The mission remains the same 1-800-USE-HEMP in the USA..
For over 25 years it's been Hemp flour, seed, oil for pretzels = "Hempzels".
2021 it's expanded as Farm To Bottle Pennsylvania sourced cannabis hemp flower for healing salves & tinctures.
2022 - 2023 for Industrial hemp fiber textiles like HempVest or strengthening plastic for Hemphrisbee's™ & HEMPY'S™ Scoop Shovels (decarbonizing plastic tools)
This is a preview of the recently viewed products by the user.
Once the user has seen at least one product this snippet will be visible.
Recently viewed Products
Lancaster County the #1 non irrigated farming area in the whole USA.
Please Understand with this new industry should come restitution to those who have suffered from this criminal War on the Cannabis Hemp Plant thus the continued call louder to #AbolishTheDEA.
GE was a broad network of energy companies - ADM started with flax seed - The Lancaster Trading House, Inc is the portal creating a team & resources since it's always been about the hemp seed. This network continues creating the infrastructure from Pennsylvania outward. Where is our six degrees of separation? Let's get it going 2022-3-4.