Documenting the Journey
The road less traveled - reported & reporting about hemp in the Commonwealth.
On Air / In News
After Getting Asked About Hemp I like to turn the cameras on the interviewers
2007 Fox 43 News
They came to the bakery in Hanover that has produced our Sourdough Hemp Pretzels since the late 1990's. One of 4 bakeries left in the US making pretzels the old fashioned way, stone hearth baked, kiln dried, hand packed.
Revonah Pretzel Bakery Partner - Hanover spelled backwards.
It's gotta start somewhere.
This article triggered my meeting first Ralph Amato of No Problem Inc who originally was the owner of "Hempzels" and than Les Stark now of Keystone Cannabis Coalition......my booth was the "Pennsylvania Hemp Industry Association"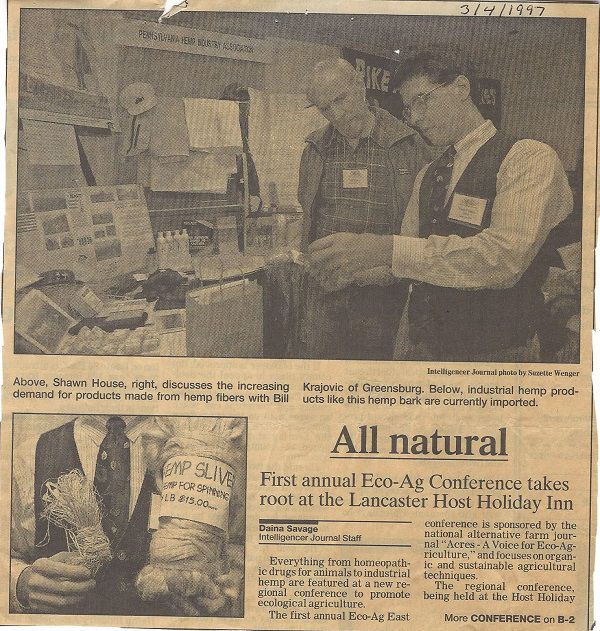 It was time to have an event
Events over the years brought together more opportunities to work together or learn and move on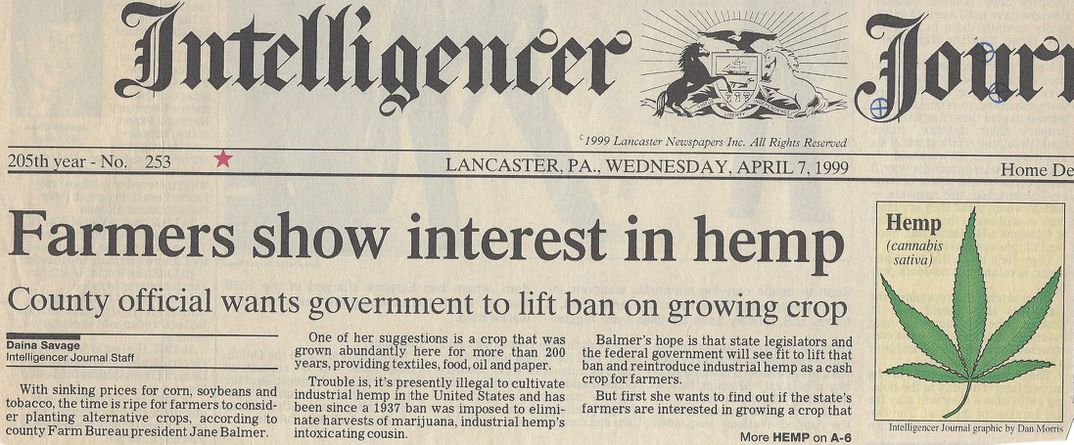 Pequea Silver Mine Hemp Fest
I met Debbie Frantz when I was calling on Community Natural Food Store in their old location. When I organized the Lancaster Hemp Project the best way to attract the media was with food, Debbie now at It's Only Natural on Front Street in Lititz hosted it for me.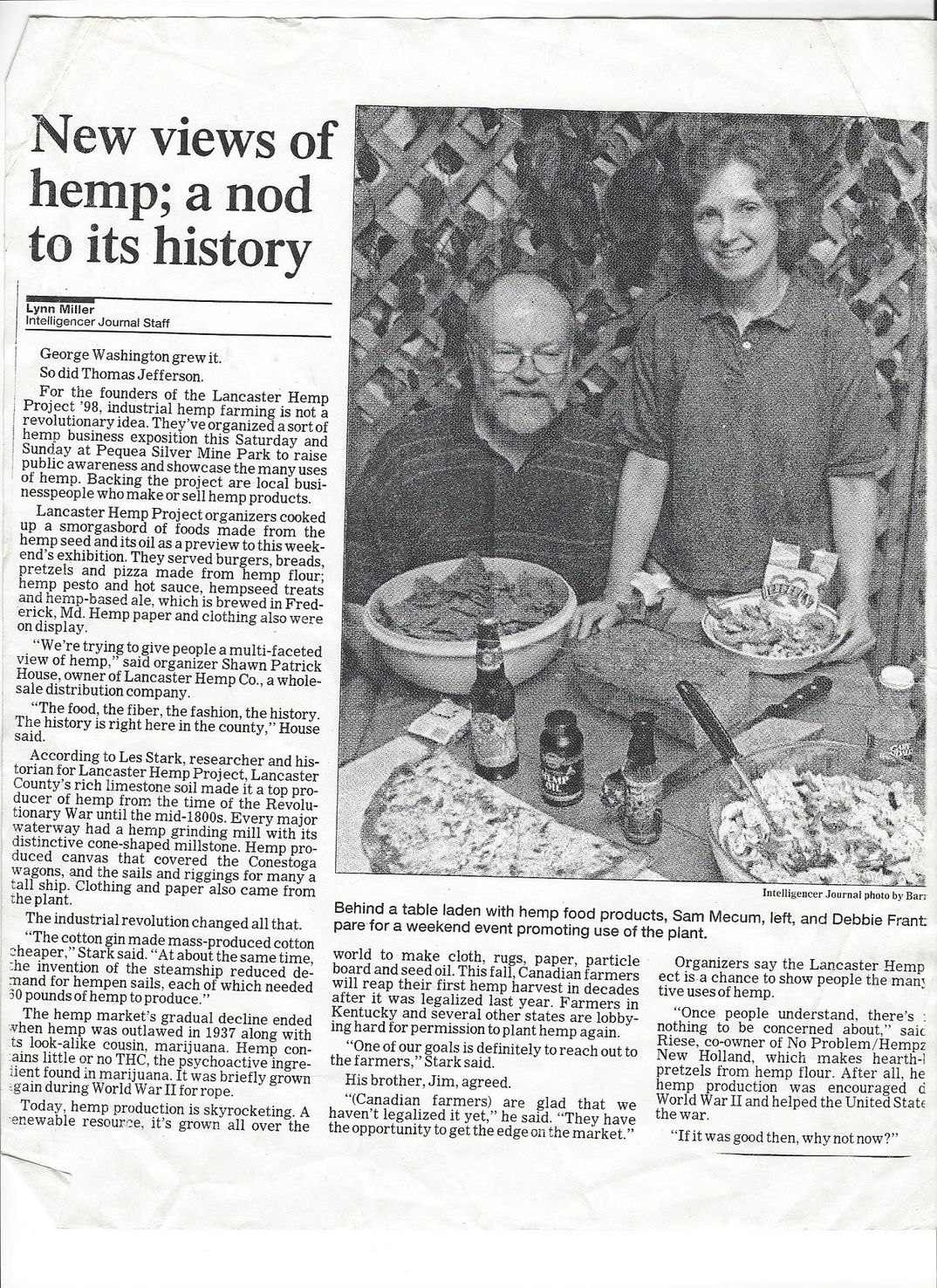 In the LA Times Hemp Ban?
After purchasing the business assets from Ralph at No Problem Inc I inherited a bump in the road 4 years worth.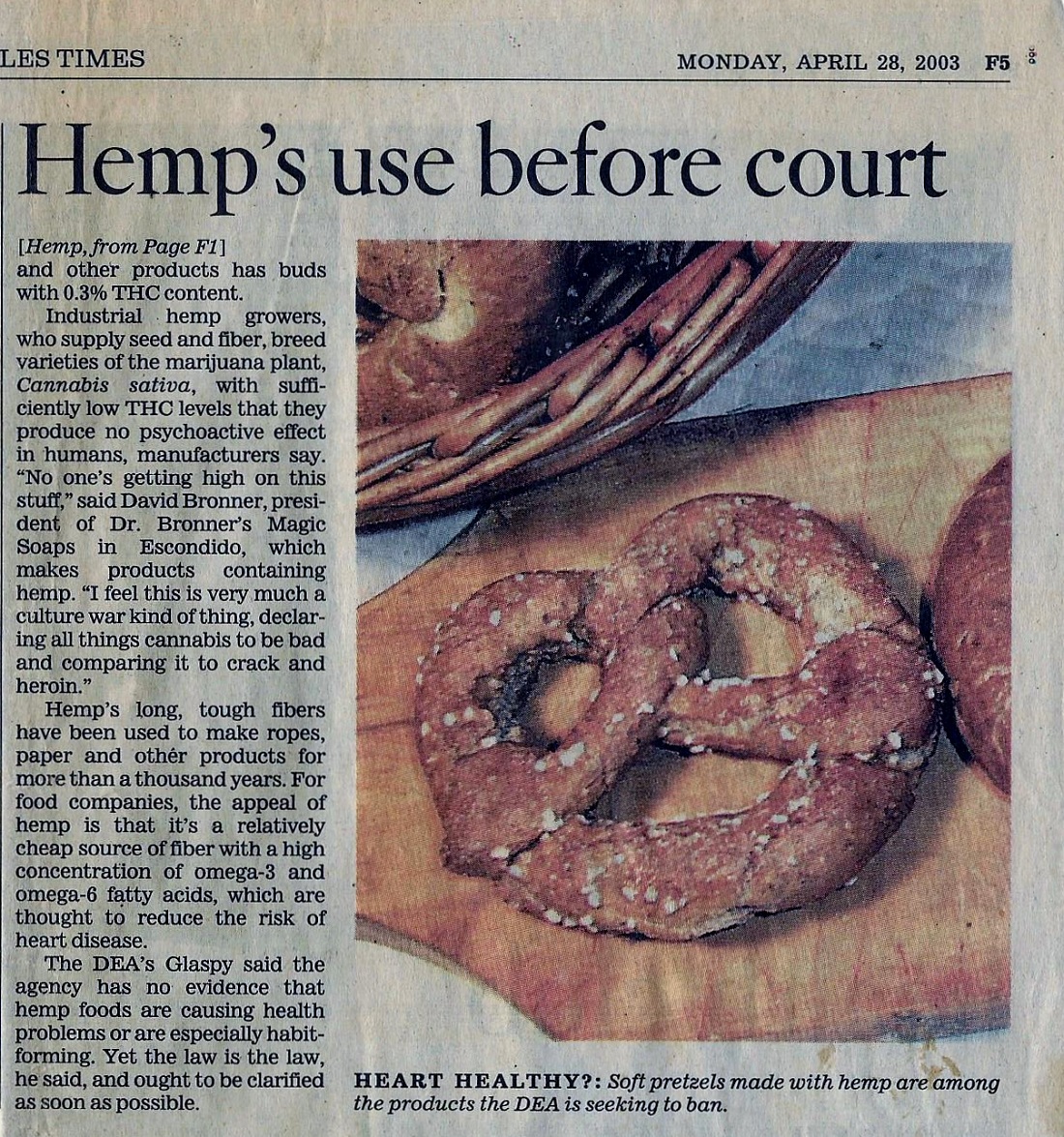 Common Sense
Mike Nixson of Talos4 had a program in York Pennsylvania that dealt with many issues and he had me on as a guest to discuss hemp in 2010. Enjoy -
WPXI Pittsburgh 2011
Farm To Table At the Convention Center David Lawerence
Start with the customer – find out what they want and give it to them.
Got the Munchies? Classic
History destroyed the narrative, the 1000's who walked by the booth found out & got Hempzelized.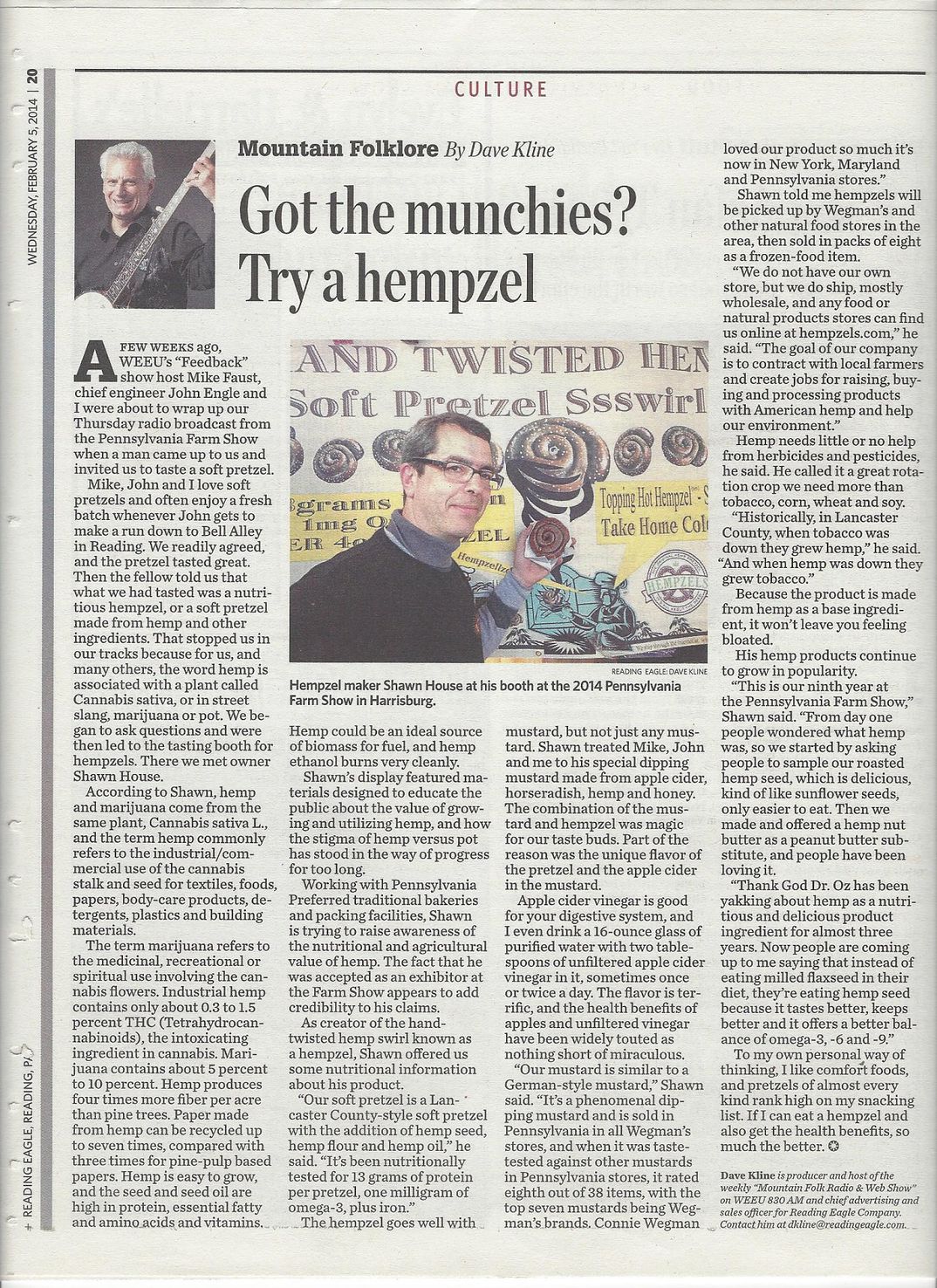 SB 50 2015 Industrial Hemp
Write one or two paragraphs describing your product or services.
To be successful your content needs to be useful to your readers.
Start with the customer – find out what they want and give it to them.
ABC 27 Staging The
Reporters coming to my former office at 714 Manor St in Columbia to ask my opinion about how these Senators are going to change what I've been doing - I loved to ask them if they learned anything.
Feel Free to contact me for an appointment.
Kendra - how did it go?
After she did the segment I needed to ask her a few questions.
Lancaster Cannabis
A Rally that Les Stark of Keystone Cannabis Coalition put together to raise the awareness, so Channel WGAL talked to me. Summer 2014
Learn more about hour history in Lancaster county and the USA
Kendra - how did it go?
After she did the segment I needed to ask her a few questions.
How Quickly Things Can Change
So from 2000- 2004 I had been a signature not a financier of the suit to stop the DEA from trying to enact law through the Federal Registry vs Congress as all Constitutional laws are created. This is one of many.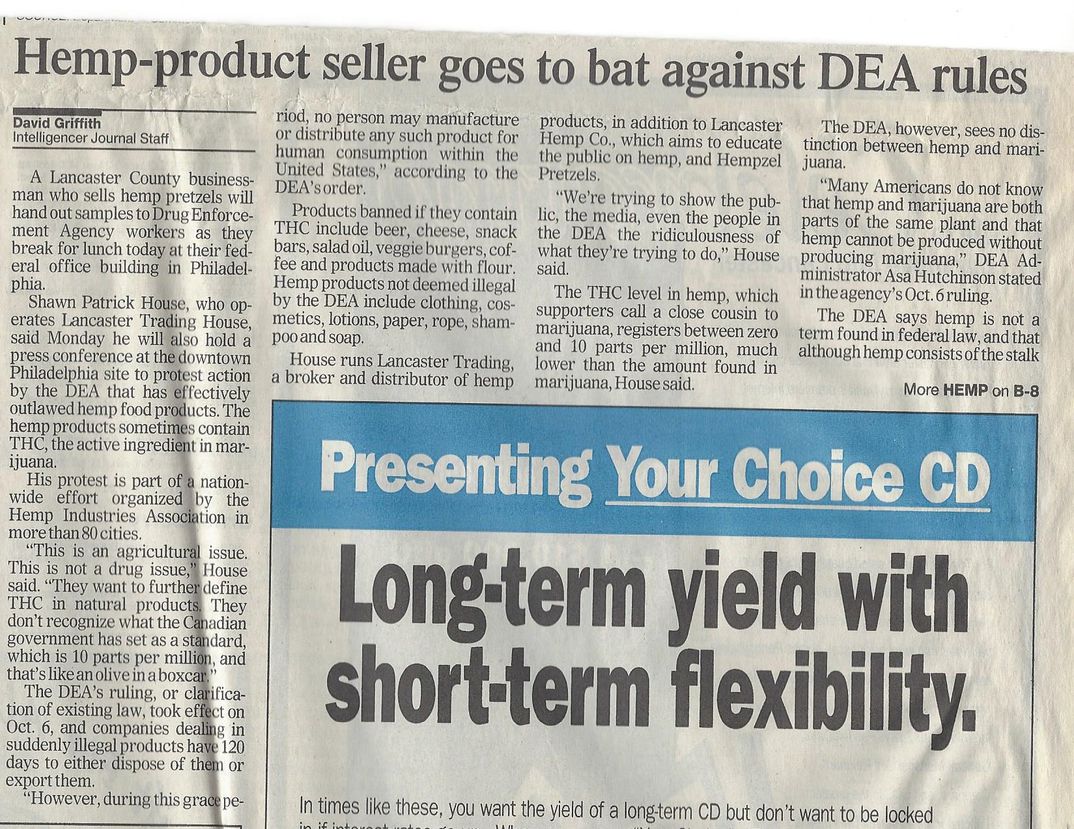 Justin From Channel 8
Knock knock whose there - hello I'm with channel such and such and we'd like your opinion and yes I'm happy to share it with anyone willing to listen, it's a great story, working on a hempy ending.