Sourdough with a new twist
Hand rolled stone hearth baked -kiln dried our Hempzels™ Sourdough Hand Made Hard Pretzels
Original Sourdough Hemp Pretzels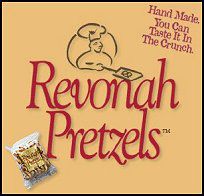 Since 1997
The "ORIGINAL" Hand Rolled, Stone Hearth Baked, Kiln Dried, Hand Packed, One Yummy Sourdough Hemp Pretzel at a time. Unbleached wheat flour, hemp flour, brown rice flour, Sourdough Starter, hemp seed, yeast salt & soda. 8oz Bags or bulk on occasion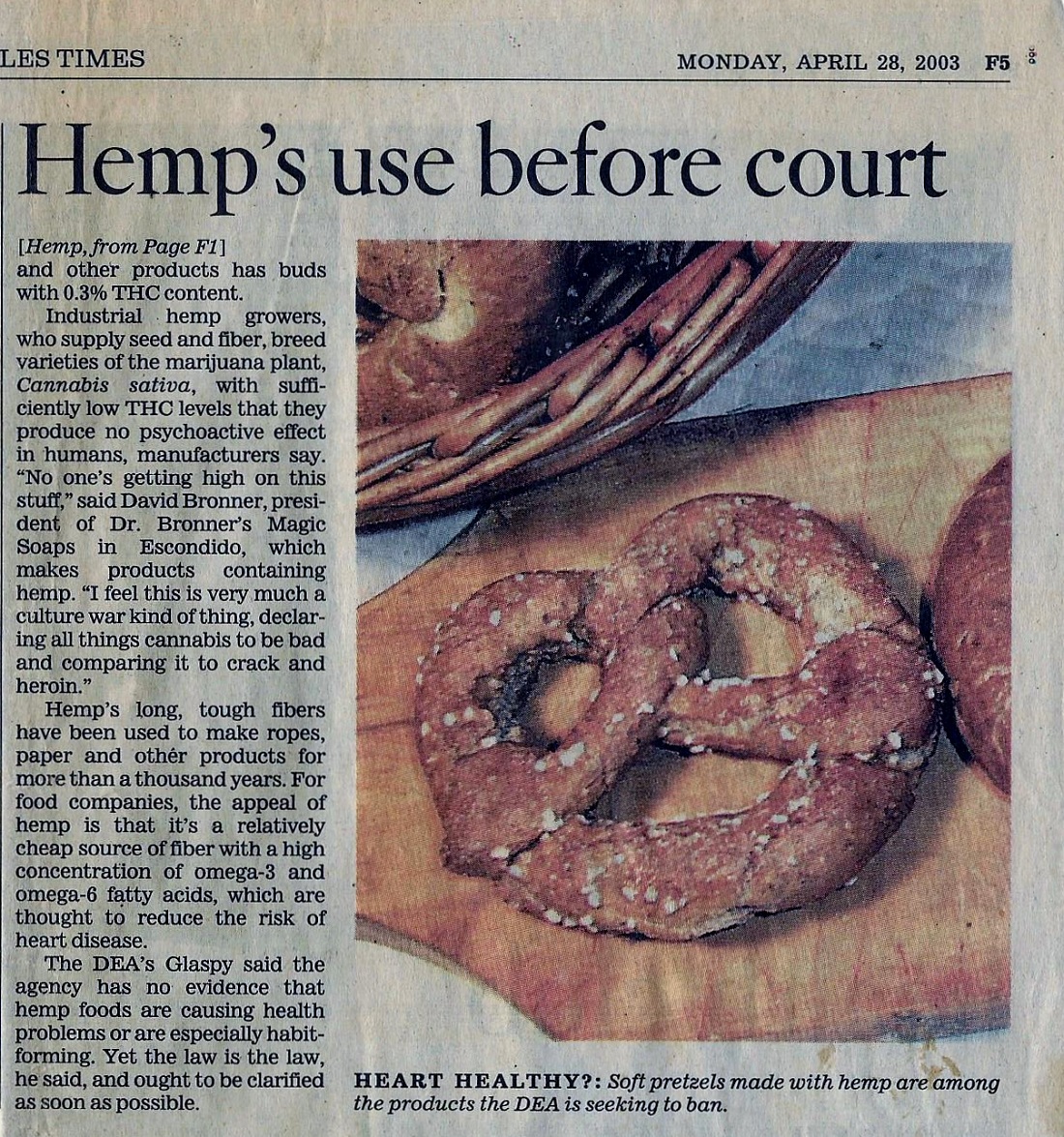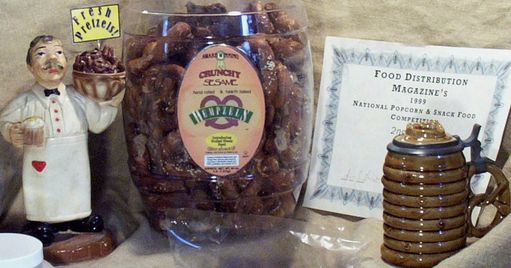 From 30 different pretzel submissions our Sesame Sourdough Hemp Pretzel received 2nd place in a blind taste test by Food Distribution Magazine out of Boca Rotan Florida. We had changed our recipe thanks to the introduction of shelled hemp seed by Richard Rose, the Original HempNut!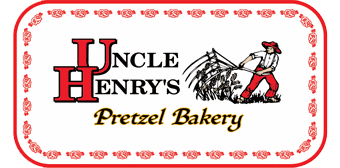 Since 2003
Our "Traditional" vs "Orginal" Another great pretzel "Hempzelized"
A hand rolled sourdough pretzel that incorporates our hemp flour - Unenriched Wheat Flour, Water, Hemp Flour, Sourdough Starter (unbleached wheat flour, water, yeast), Salt, Yeast, Soda.