Our Mustard Bites Back & Mellows with Age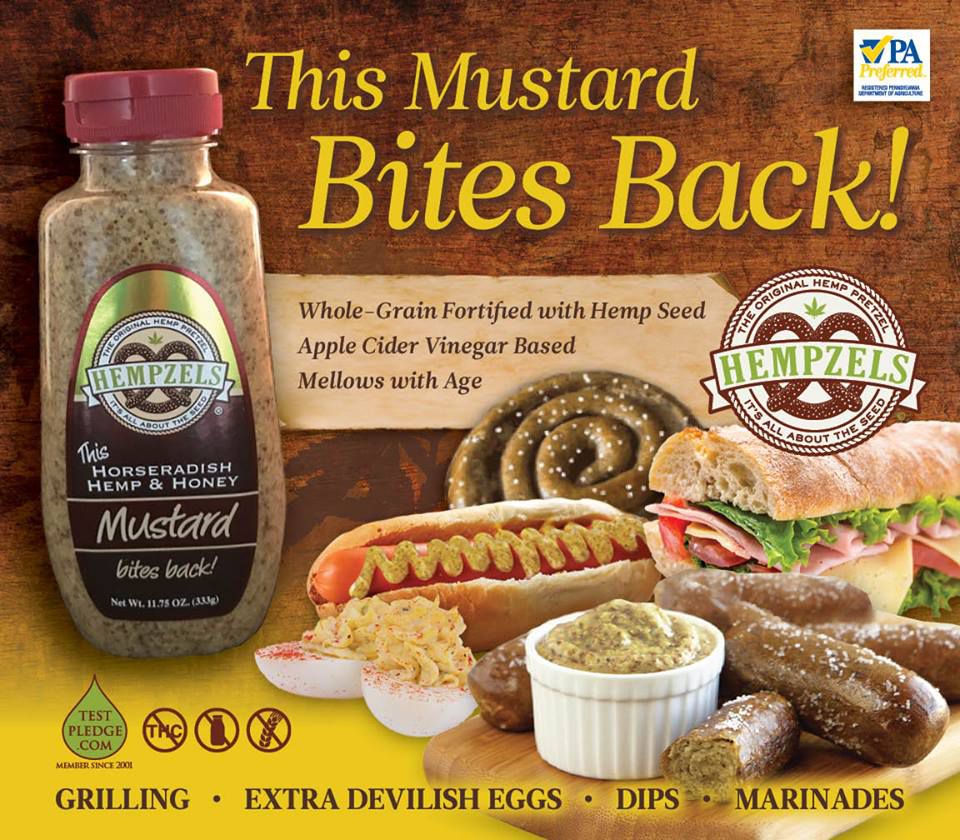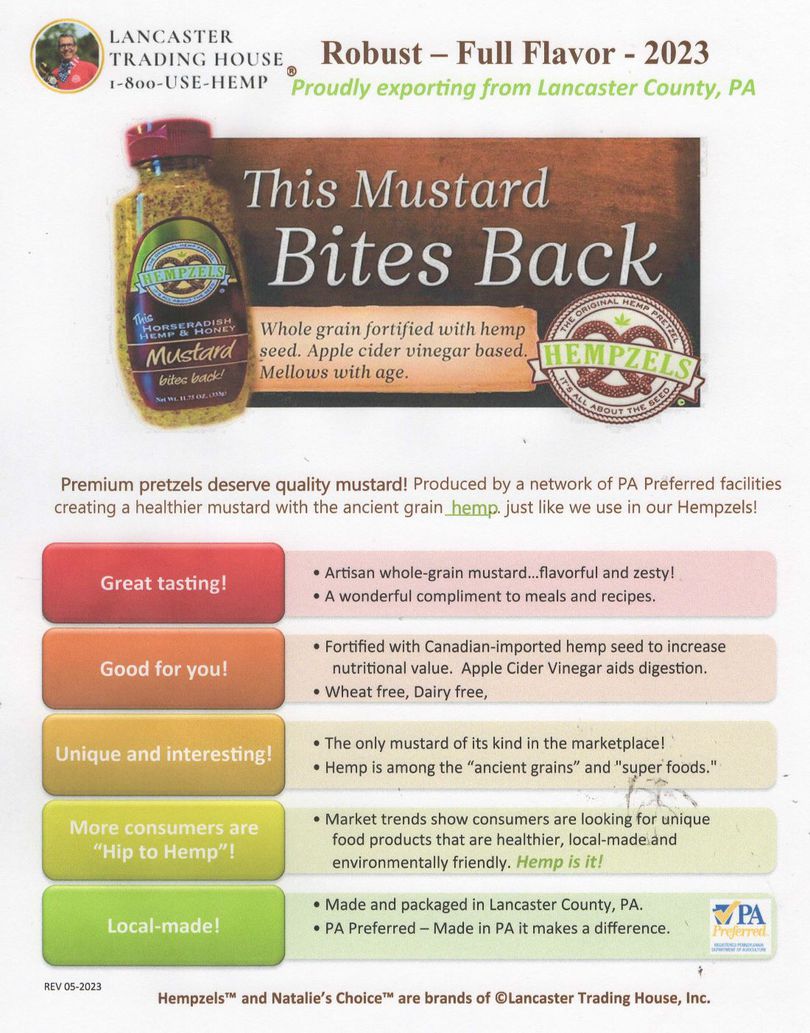 Horseradish & Hemp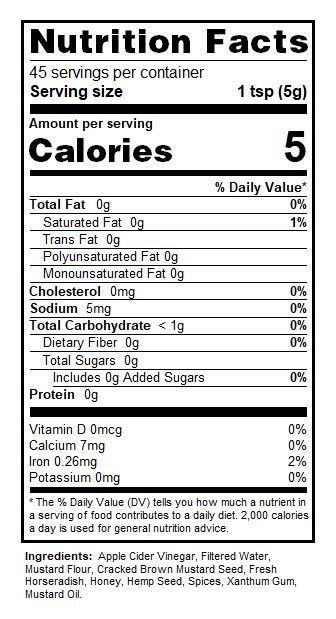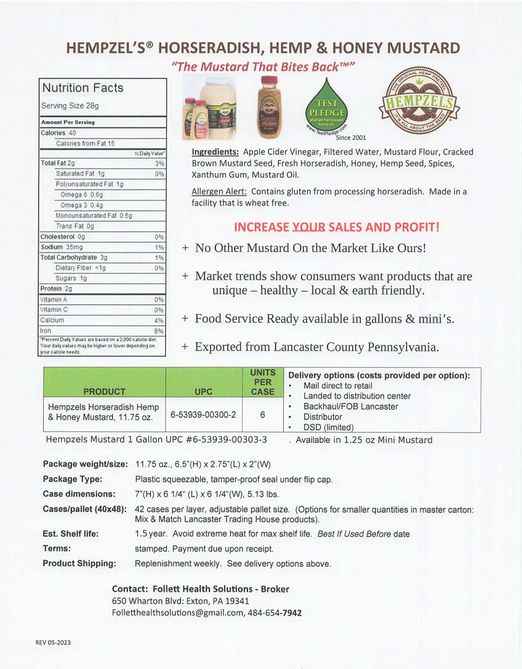 Mustard Spec Sheet
Simple ingredients: no dairy, no wheat. Apple Cider Vinegar based vs white distilled vinegar which is better for your digestive system. Our Mustard Bites Back & Mellows with age - it's flavor not heat.
Available in 1 Gallon Size Special Order
Mini Mustard 1.25 oz sizes are available.
Yes our mustard is phenomenal and our customers will tell you - next best secret our two excellent jams - Sweet Garlic & Sweet & Spicy Cherry Pepper Jam. Used in our Signature Sandwiches.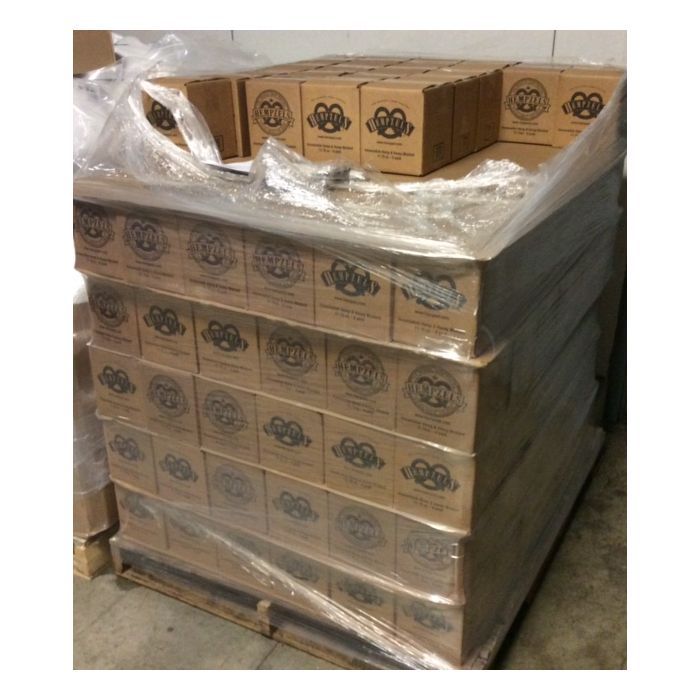 Wholesale Distribution
By the bottle, by the 6 pack case or by the pallet our mustard can be produced to fit your system.
18 month shelf life - recommended keep cool since it's Horseradish with hemp seed.
252 Cases Per Pallet
Video Pitch
Fresh Horseradish with a base of Apple Cider Vinegar vs white distilled - certainly better for the digestive system.
Cant' find it than order it online right from the manufacturer.
Available retail direct, wholesale & distribution by the pallet
Call 1-800-873-4367 with questions or place your order securely online.
Want to sell, distribute our #1 seller?
Tell us what you are thinking - we want this product to go national..
Fan's will tell you
"Deli Style" yes "Our Mustard Bites Back and mellows with age" What a great way to compliment a hemp soft pretzel with an excellent Horseradish Hemp & Honey Mustard. Exported from Lancaster County PA, distributed by a few small regional channels or shipped directly to you. Listen to our customers at the Farm Show, Gourmet Food shows, Beef festivals - it's unique & top notch.
Wonderful flavor, just the right balance of heat and flavor, Recipe friendly - sold in 90% of Wegman's & some regional stores.
Wholesale Distribution
Made in batches of 400 cases at a time. 12-18 month plus shelf life.
42 Cases Per Pallet Layer / 7 layers deep / FOB Lancaster cold storage.
Slot and order today, 30 day lead time.
5 lb box weight; Wholesale - 9 box maximum per case shipped Fedex.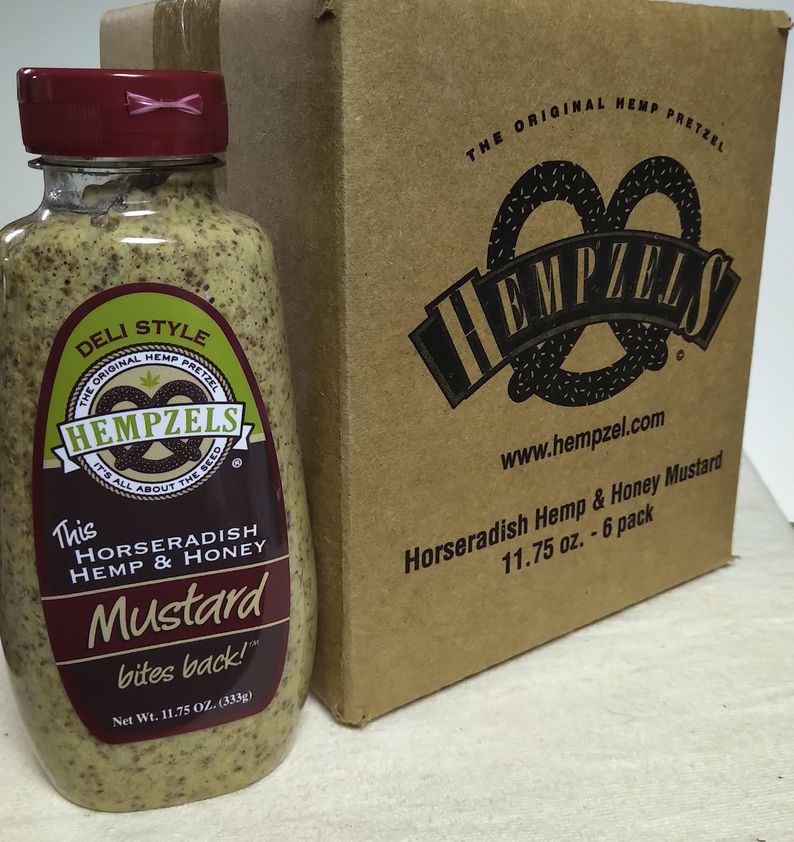 Point of Purchase Display
Great Way to offer our Mustard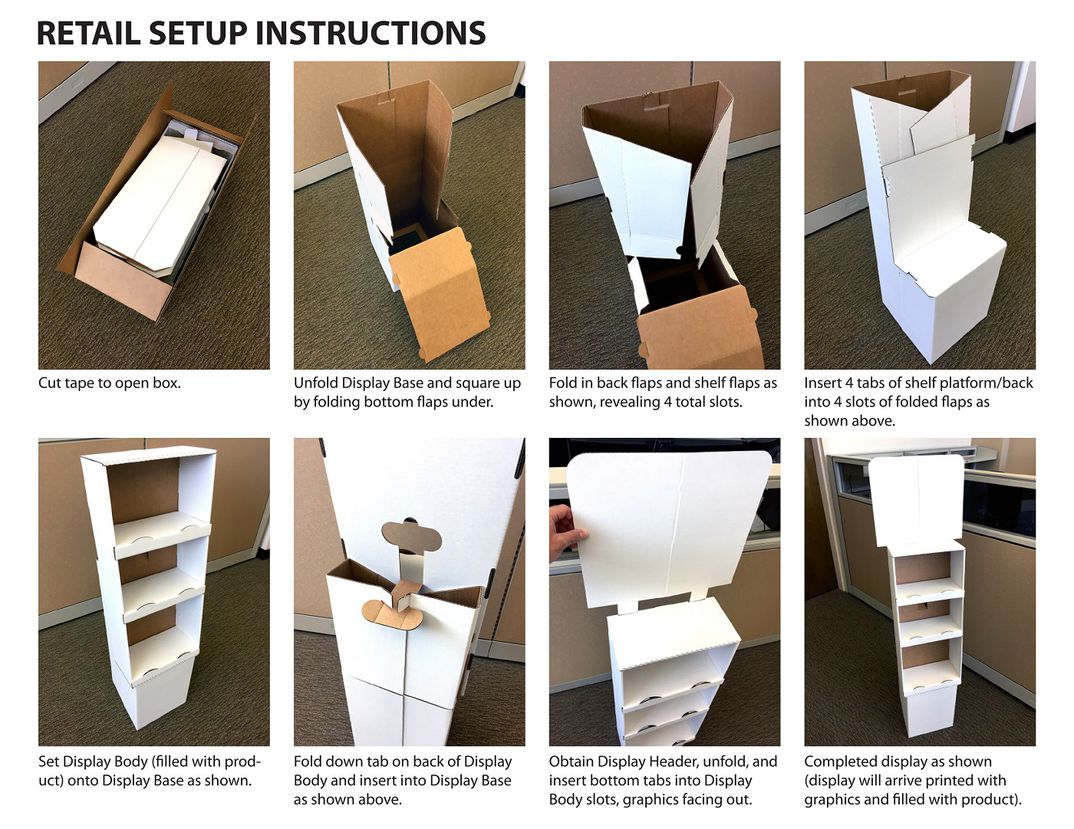 Brokers & Sales people
My former brokers said I needed a point of purchase display to get into Redners, and potentially other larger customers. Lisa Montgomery was the sales rep for formally All Size Box & packaging & she had been calling on me for years. I moved forward regardless of whether we had the "big" accounts & now we have 450 units available for our mustard, holding 36 bottles plus.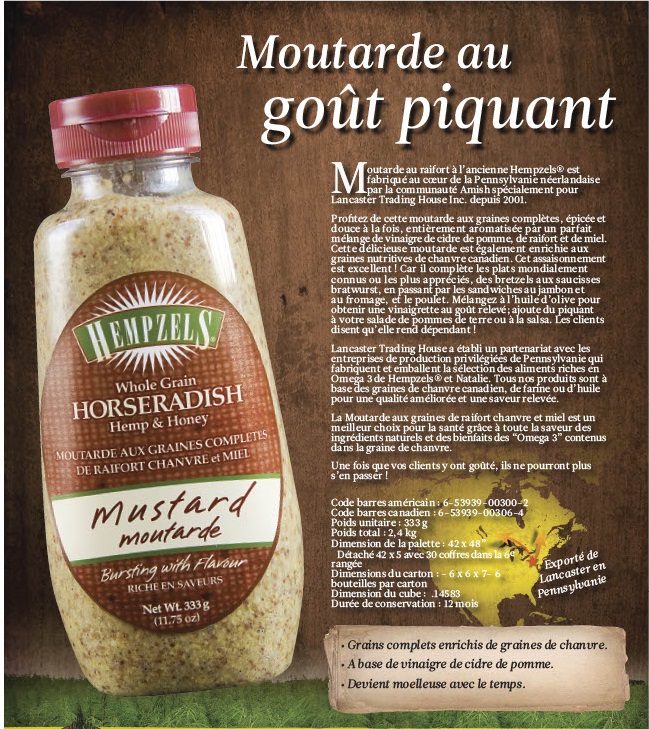 Export To Canada
We tried years ago and the timing wasn't right, maybe 2021 will be the time.
Exporting once we have new labeling complete in the proper format for export to Canada. Interested?