Exported From Lancaster, PA
One of our best sellers - try out our 3 pack special
11.75 oz Bottles
Now "Deli Style" - we recommend keeping this product refrigerated for best freshness and to make that "bite" last longer, horseradish needs to be kept dark and cold plus the shelled hemp seed. Avoid prolonged exposure to heat.
Wonderful flavor, just the right balance and better for you, Keto approved! Grillin, sandwiches - recipe friendly.
Wholesale Distribution
Made in batches of 400 cases at a time. 12-18 month plus shelf life.
42 Cases Per Pallet Layer / 7 layers deep / FOB Lancaster cold storage.
Slot and order today, 30 day lead time.
5 lb box weight; Wholesale - 9 box maximum per case shipped Fedex.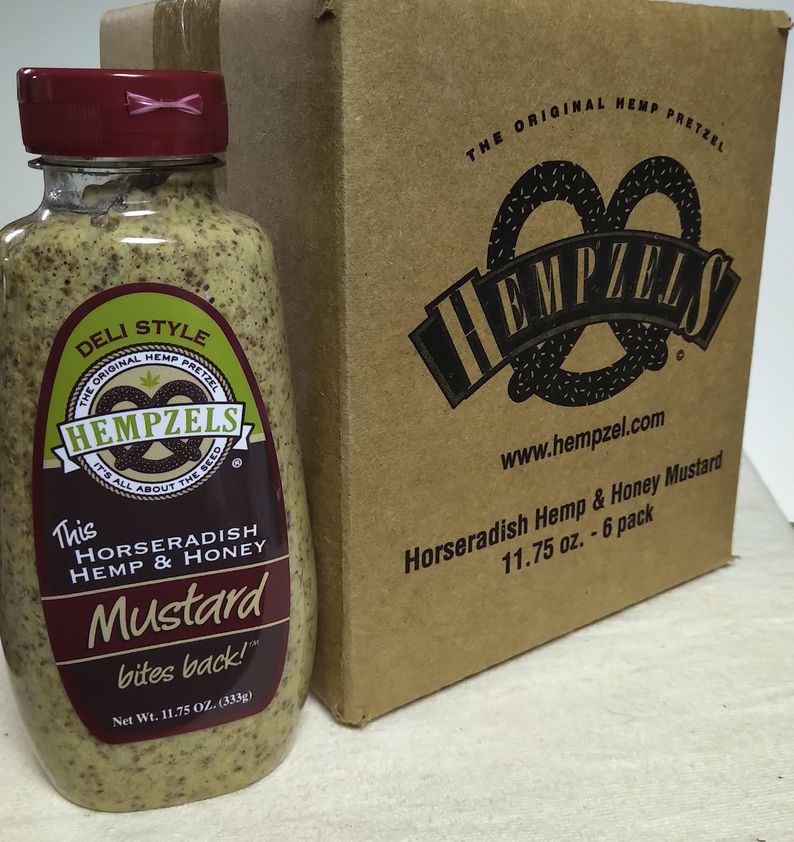 Point of Purchase Display
Great Way to offer our Mustard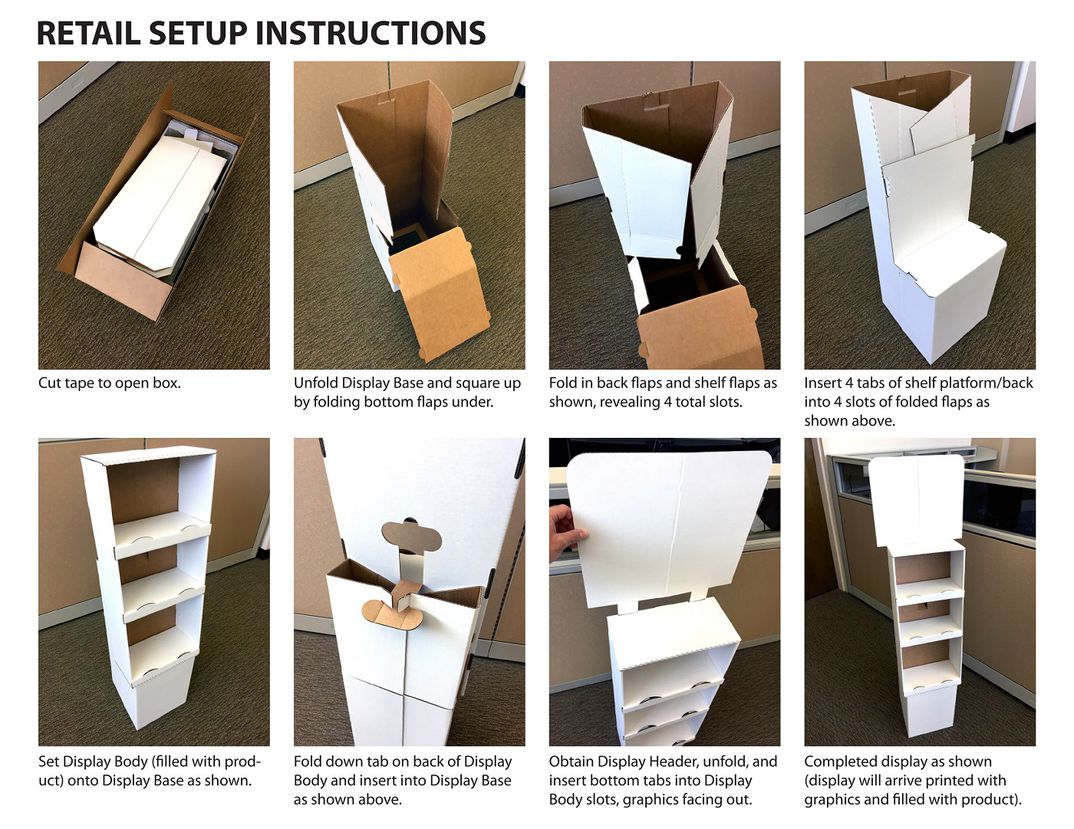 Brokers & Sales people
My former brokers said I needed a point of purchase display to get into Redners, and potentially other larger customers. Lisa Montgomery was the sales rep for formally All Size Box & packaging & she had been calling on me for years. I moved forward regardless of whether we had the "big" accounts & now we have 450 units available for our mustard, holding 36 bottles plus.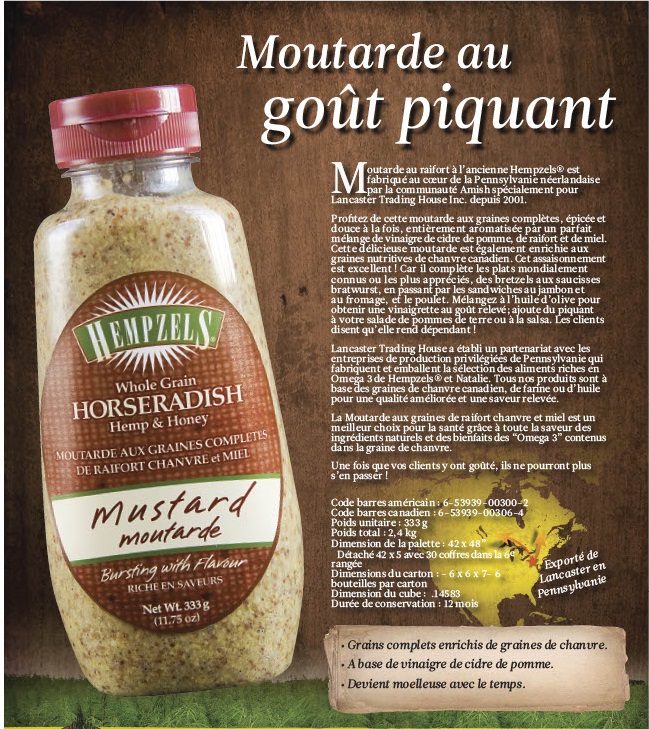 Export To Canada
We tried years ago and the timing wasn't right, maybe 2021 will be the time.
Exporting once we have new labeling complete in the proper format for export to Canada. Interested?