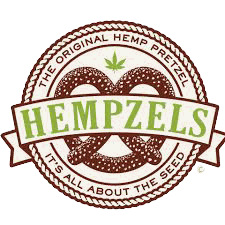 Hempzel's™
B2B or D2C.
The Head Hemp-zeltm.
When I bought the business in 1999 little did I know the DEA's plan that might attempt to ban "hemp foods". Hemp Food Ban
This message was taped in the winter of COVID 2021. Thank you for your support through your orders and your encouragement.
As of September 2022 the goal is to have a standard shipping box for our product to go throughout the USA with product information.
October, November we'll be in Valley Forge & Lancaster, PA for the Gourmet Food Shows & 2023 is the start of our 17th year at the Pennsylvania Farm Show is January 7th to the 14th.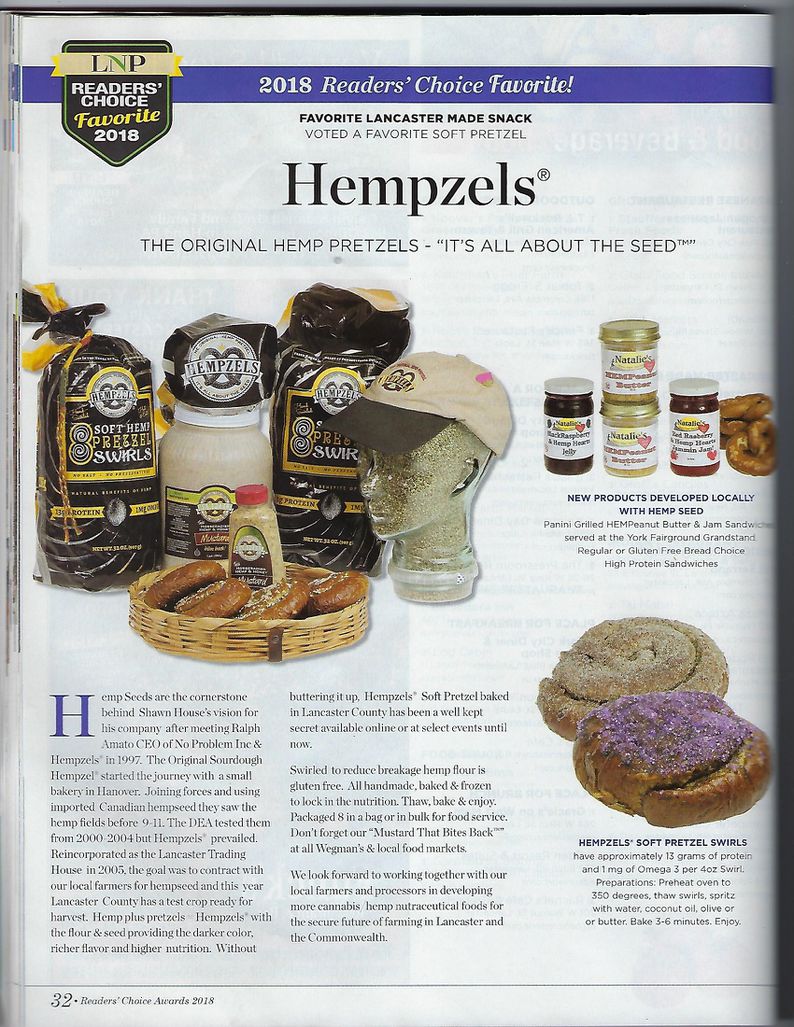 Lancaster County 2018 Award
Thanks to businesses like Zootropolis, their customers helped vote us #1 Snack food 2018 from Lancaster County Pennsylvania.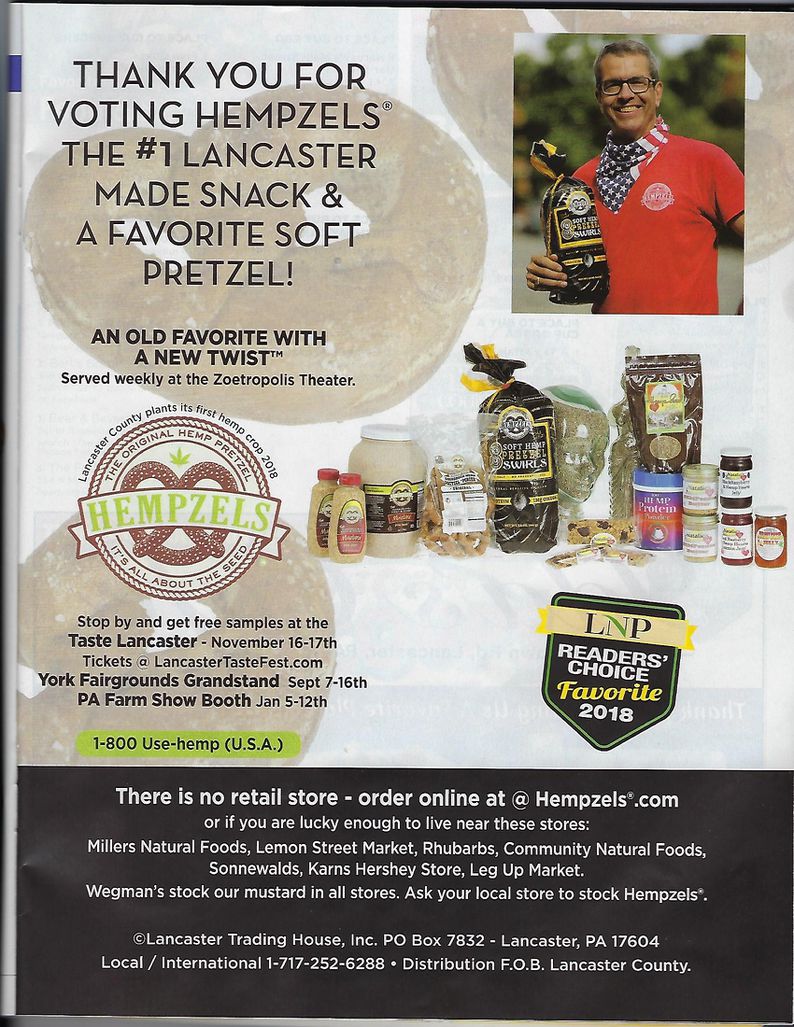 Updates -
Yes 2022 we're opening retail and want to Franchise the system by 2024..
The BEST Horseradish Hemp & Honey Mustard
Our Mustard Bites Back
One of our best sellers distributed through Cavallaro Foods & Garden Spot Food Distributors to some Whole Foods Markets in Florida, Wegmans' Grocery Store & some regional locations.
Can't find it? No worries we'll ship direct.
Point of Purchase Display for your store
Available Food Service Gallons in special production.
Let's Get Some Better Soft Pretzels
Hands down without additional animal protein we've made a traditional soft pretzel but & more nutritious.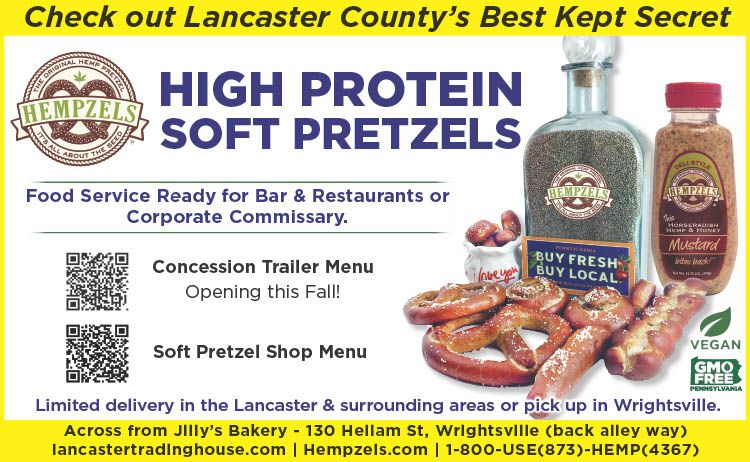 Hand Rolled Stone Hearth Baked Kiln Dried
Original Hemp Sourdough
BAKED Last 7/15/2022
Crunchy, Sourdough, Hard, Hand Made
Unbleached Wheat flour, Hemp Flour, Brown Rice Flour, Sourdough, Yeast, Salt & Soda.
Traditional Hemp Sourdough Pretzel
$4 .6
9
16 oz purchase on sale
Hand Made Sourdough No Rice
Unbleached Wheat Flour, hemp flour, yeast salt soda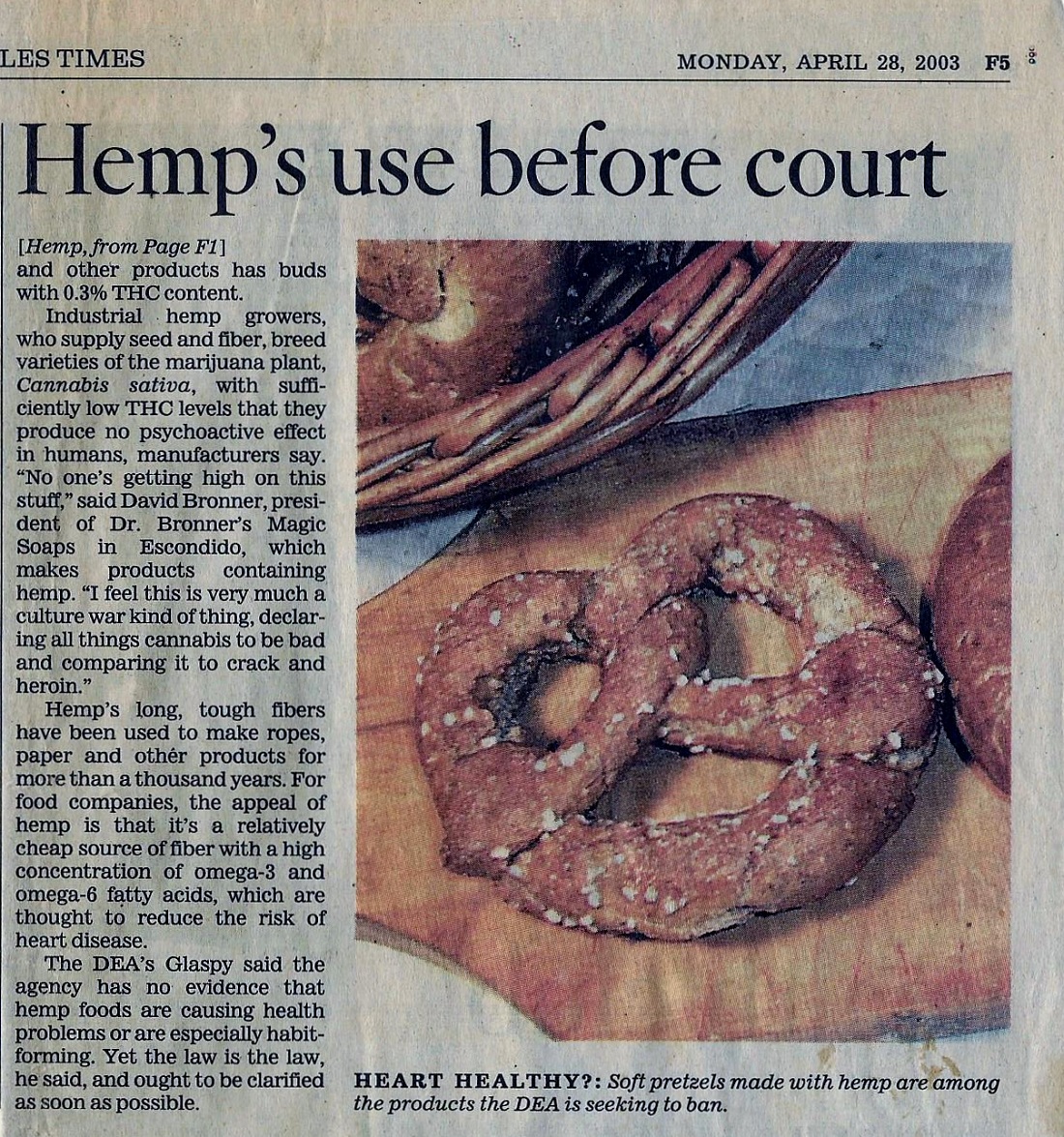 Understand Our Struggle
From the late 90's through out their has always been a struggle - learn more about the adventure.