HEMPeanut Butter Revived
2023 along with Nut-Less Butter made with high protein hemp seed..
HEMPeanut Butter
From the Original HempNut Richard Rose's formulation.
Hemp First - Roasted Peanuts Next - A bit of Coconut Sugar & Sea Salt.


Can be produced in 2lb tubs - presently available in 8oz & 1.5oz Jars

..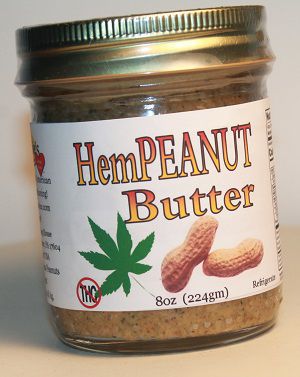 New Nut-less Spread
Hemp Hearts vs crushing the whole seed - smoother, still not super creamy but perfect for the peanut-less butter & jelly sandwich.
Higher Protein - Low Sodium - No sugar added..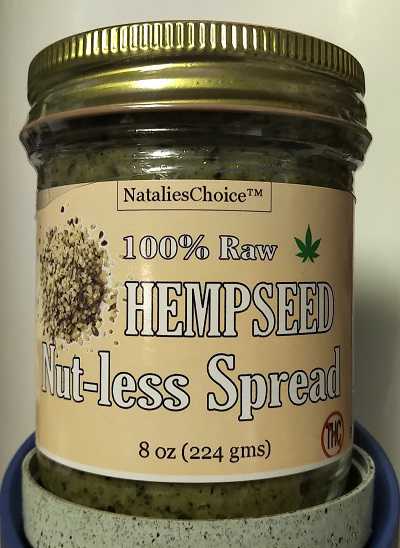 100% Hemp Nut-less
Sampling at the Gourmet Food Show in Valley Forge Pennsylvania.
Now available 100% shelled hemp hearts with no sugar.
Happy Customer
Years ago when we set up at the Glenside Farmers Market our customer shares her use of our Nut-less butter.
Recipes - we will add more
Jill from Pittsburgh
Hemp Seed used in our HEMPEanut Butter, Hemp Nut-less spread and in our mustard, soft pretzels and more. Add that to our Jams for a higher protein sandwich.
Jesse from FarmShow
For years we produced through Beanie's than Lancaster Fine Foods our 100% Nut-less butter with Whole Hemp Seed, we've changed the recipe and now produce it with Shelled Hemp Seed & Hemp Oil - No Sugar added with enough Sea Salt to help balance things. Keep Refrigerated, Gluten Free - full of Vitamin E, Zinc, Manganese and other natural vitamins, minerals. .