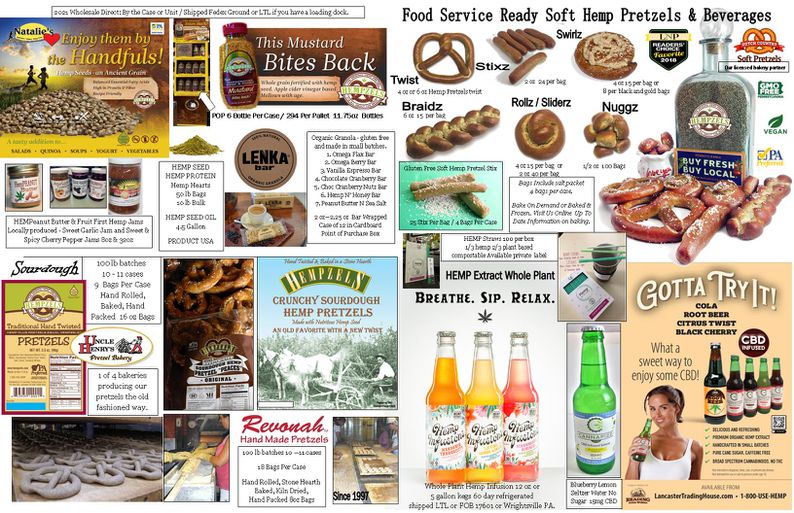 Retail from Lancaster
Retail direct by Fedex Ground or USPS. IF you live in and around Lancaster or York, Pennsylvania than delivery can be arranged or you can pick your order up by appointment.
You can pick out what you want place an order as a quote & we'll confirm the shipping lower or higher & send you an invoice with payment through credit card, paypal.
Hand Rolled - Baked & Exported
Two of four ovens left in the United States making pretzels & our hemp pretzels the old fashioned way. Revonah Bakery -"Original" Hand rolled, stone hearth baked, kiln dried - hard, crunchy sourdourdough.
Uncle Henrys "Traditional" not kiln dried & we don't use brown rice flour in the recipe, both great pretzels & we sell them in 1lb & 7lb bulk.