HOT SOFT PRETZEL RODS or STICKS
High Protein Soft Pretzel Stix The Perfect Portion
1/2 our traditional hemp pretzel size in a great dipping size
Nutritional Panel
In 2000 I had samples of our stix sent to a lab and this was their nutritional panel at the time.
Today's labeling laws restrict what Omega 3's and we've reduced the amount of hemp oil in our 2022 new batches but the protein is that equal to a hot dog from the hemp flour, hemp seed & hemp oil still used today.
Think vegetarian hot dog high protein, complex carbs
ideal for gastric bypass patients -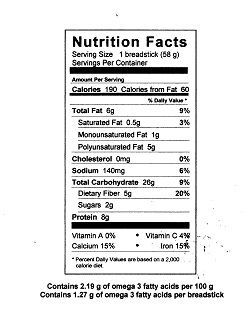 Gastric Bypass Serving
A customer from Atlantic City Explains why Hempzel Soft Pretzel Stix are ideal for her.

High Protein Complex Carbs - Sugar Levels Don't Spike

One Stix is the ideal serving

Watch our customer explain it better.
Restaurant Ready - Dipping Stix and don't forget the mustard Soft Pretzel Rods/Stix HMP-632
2 oz portion sizes the right size with double the plant based protein of a typical soft pretzel from Auntie Anne's, New York, Philadelphia, Chicago.
Baked & Frozen to lock in the nutritional profile - Food Service Ready
FOB Lancaster, Pa 17601 Call to set up an appointment.
References