Soft Pretzel Stix
1/2 our traditional hemp pretzel size in a great dipping size
Gastric Bypass Serving
I met a lot of great people over the years, here a customer who had gastric bypass surgery explains that the high protein & the complex carbohydrates from the wheat - 2oz is ideal to keep their sugar levels from spiking. She can explain it.
Restaurant Ready - Dipping Stix and don't forget the mustard
Soft Pretzel Stix Sheet
Our great soft pretzel but straight & half the size of our swirls.
Extruded & sectioned into 2 oz serving stix. Perfect for dipping.
Food Service Ready - Packaged 96 Stix Per Bulk Bag 12 lbs
Retail Packaged Familys 50 Stix Per Bag
Black & Gold 32oz Bags - 16 Stix Per Bag
Don't forget the Mustard in Gallons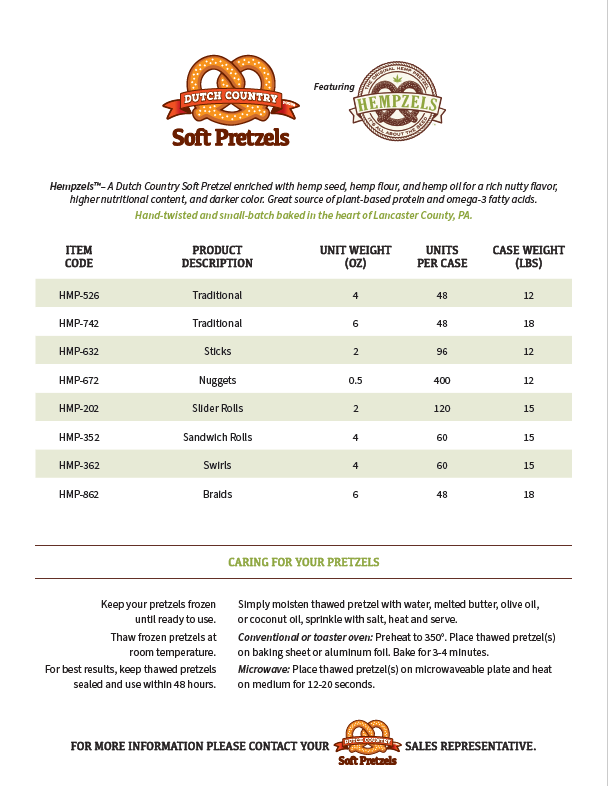 References