HOT SOFT PRETZEL RODS or STICKS
High Protein Soft Pretzel Rods The Perfect Portion Size
1/2 our traditional hemp pretzel size in a great dipping size
Nutritional Panel
This was a sampled nutritional panel on our 2 oz soft pretzel referred to as a bread stick -
New labeling laws have changed what can be highlighted so we will be revamping all our products for 2024.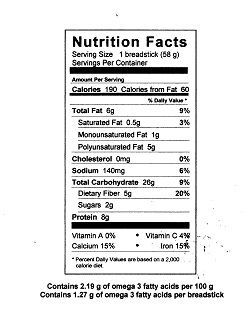 Gastric Bypass Serving
A customer from Atlantic City Explains why Hempzel Soft Pretzel Rods are ideal for her.

High Protein Complex Carbs - Sugar Levels Don't Spike

One Stix is the ideal serving

Watch our customer explain it better.
Restaurant Ready - Dipping Stix and don't forget the mustard Soft Pretzel Rods/Stix HMP-632
2 oz portion sizes the right size with double the plant based protein of a typical soft pretzel from Auntie Anne's, New York, Philadelphia, Chicago.
Baked & Frozen to lock in the nutritional profile - Food Service Ready
FOB Lancaster, Pa 17601 Call to set up an appointment.
On Sale til August 29th - $99 Case of Pretzel Rods.
References