I love to throw frisbees and have quite a few all made in China with 100% Plastic. So kicking off 2022 we are showing how hemp cellulose/fiber is strengthening frisbee's made in the U.S.A. 25% less petroleum when hemp is substituted. Henry Ford was testing that in the 1950's. Come see it January 8th in Harrisburg Pennsylvania at booth 109 in the PA Marketplace.
Can't make it order online we have 5 of each color & 10 of the last 3 colors.
Produced with our Pretzel Logo - a collectors item like our T-shirt's - Great flip & fly or flip & roll on tray or giant coaster for your favorite beverage.
175gm "Ultimate" - We are Hempy! with the Quality - Hempy they are using USA hemp & making them in Michigan - 
Shipping today 12/27/2021 see them at the PA Farm Show January 8th-15th.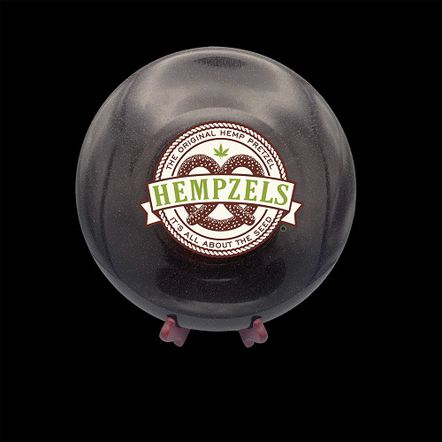 Selections
5 Blue Saphire -5  Dark Ruby Red 5 White - 5 Tangerine - 5 Grey 10 Royal Purple - 10 Military Green.