York Fair / Retail Direct
Through the acquisition of a concession trailer I got the opportunity to have a Grandstand booth at the famous York Fair, strike one, two but not three. A great experience but we are pivoting 2021-2-3.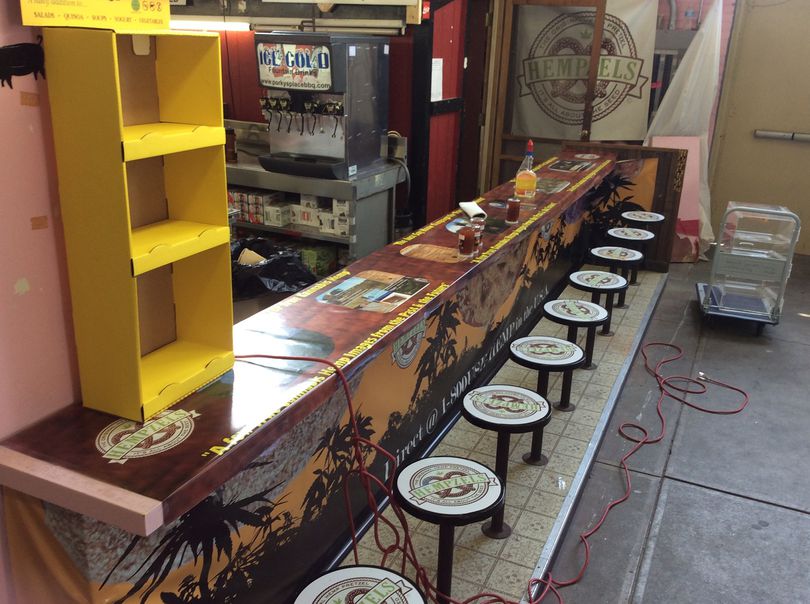 Hempzelized-slowly
Barton Signs was gracious enough to work with me in the hectic pace of getting ready to do the York fair and simultaneously vend at the Mother Earth News Fair that had been an annual event but now conflicted. I needed to decorate & get it functional and turn over the keys to my friends who helped at other events.
The Booth Empty
Every opportunity has to be manifested, with no capital and little time I needed to create decorations for a booth I thought we would have for many years, like the PA Farm Show but a permanent location with seating. Perfect for the Franchise model to be tested. Alas the economy, weather, an accident, low attendance and the booth fee's expenses shut be down after two years. Live and Learn adapt as we moved everything out to the Wrightsville location for Spring 2021 -
We'll be add
Next few days 1/31 - 2/3 we'll add more pictures and customers.
This section will have more fair shots -
- An additional information