Restaurant Ready!
Thanks to the WebRestaurant Store & Home Town Provisions. We can deliver from within a 75 mile radius.
Our New System is ready to slot your orders -
Soft Hemp Pretzels
Since 1999 when we first started working with Dutch Country Soft Pretzels in Lancaster, Pennsylvania. 2020 into 2021 we introduce our current line up, 2 oz Sliders, 1/2 oz nuggets, 2 oz Stix, 4oz Sliders, Swirls, Twist to 6 oz Twist or Braids.
Produced in 50lb batches fresh for you or par baked frozen.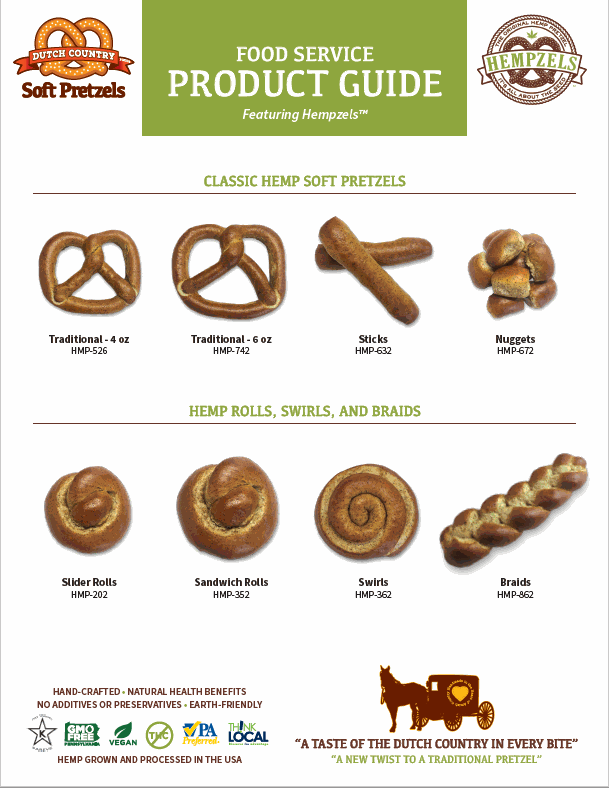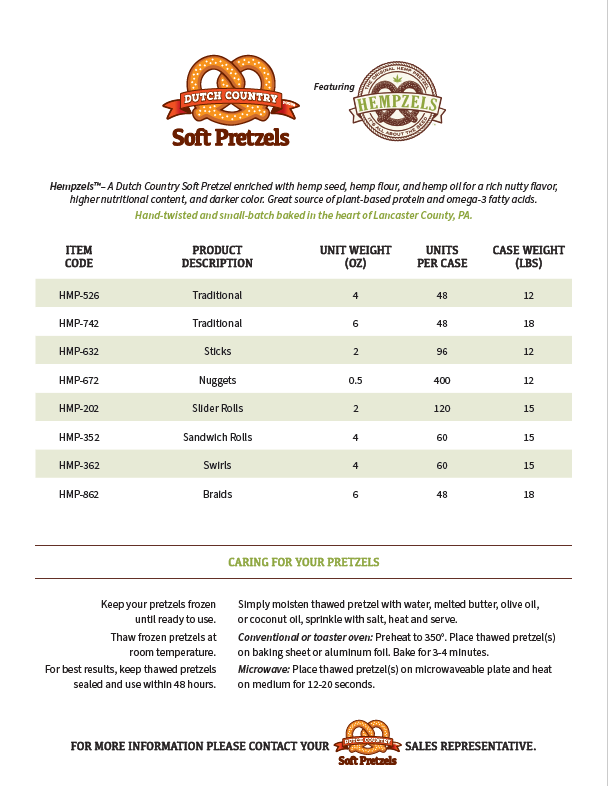 Food Service Package
30 day lead time for new accounts is appreciated. Pick up at the bakery by appointment or at our Cold Storage 6 bay loading dock for distributors and frozen pallet orders.
Discuss your needs today with Shawn 1-800-USE-HEMP or Jeremy at the Bakery.
Register
We want to know will you pick up or do you need delivered?
Sign in
Once approved and you receive access you can slot orders to be baked in 50lb runs or the case.
Pay
Securely Online or by Company Check or Net 7 Days.
Pick Up or
Shipped
FEDEX LTL OR FOB Lancaster, PA
Nuggetz
Quarter ounce soft pretzel nuggetz - bagged in 10lb bulk - or 2lb soft pretzel bags that are swirls are packaged in.
Great for retirement communities, the right portion size with the benefits of hemp seed, hemp flour, hemp oil.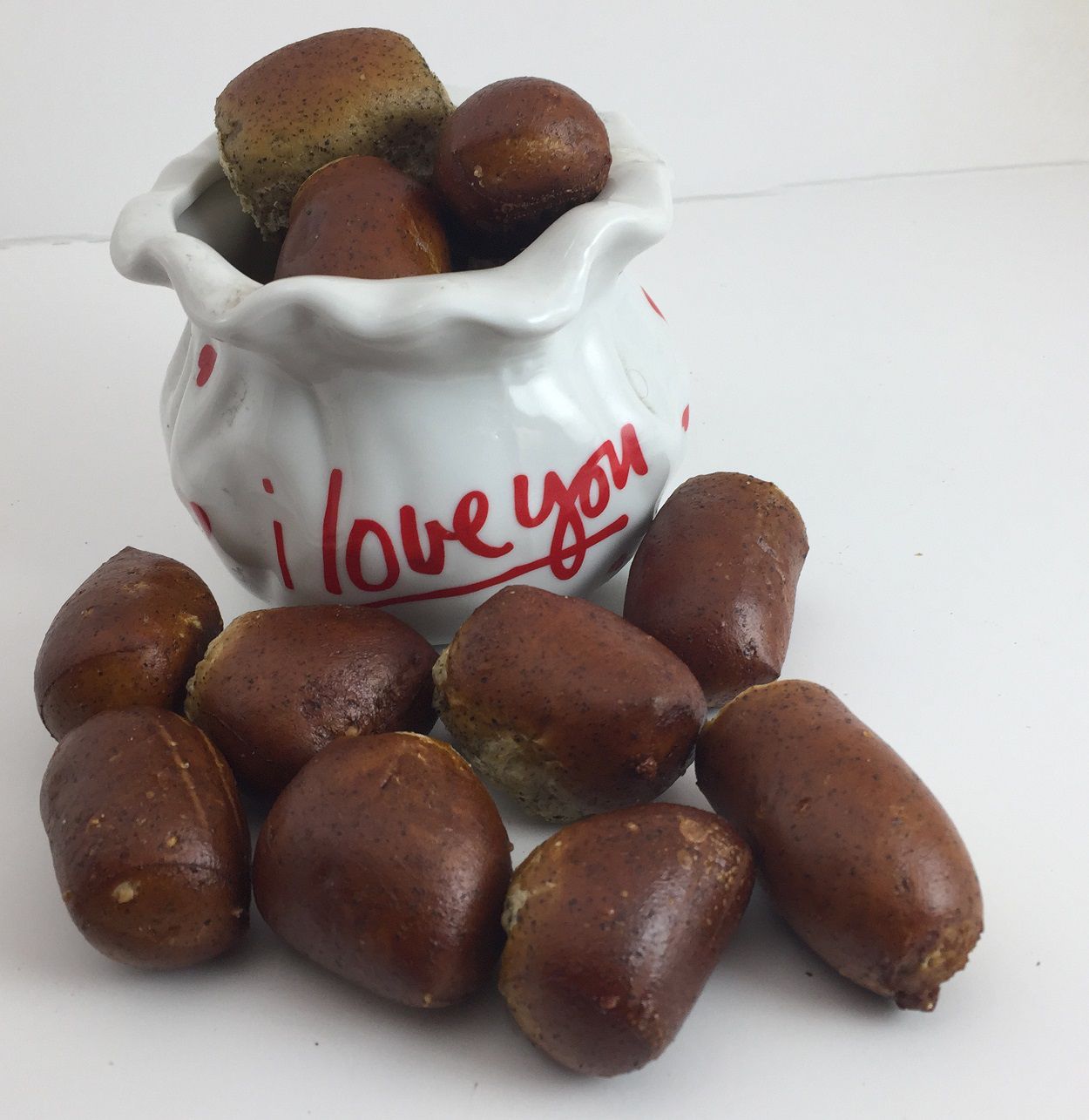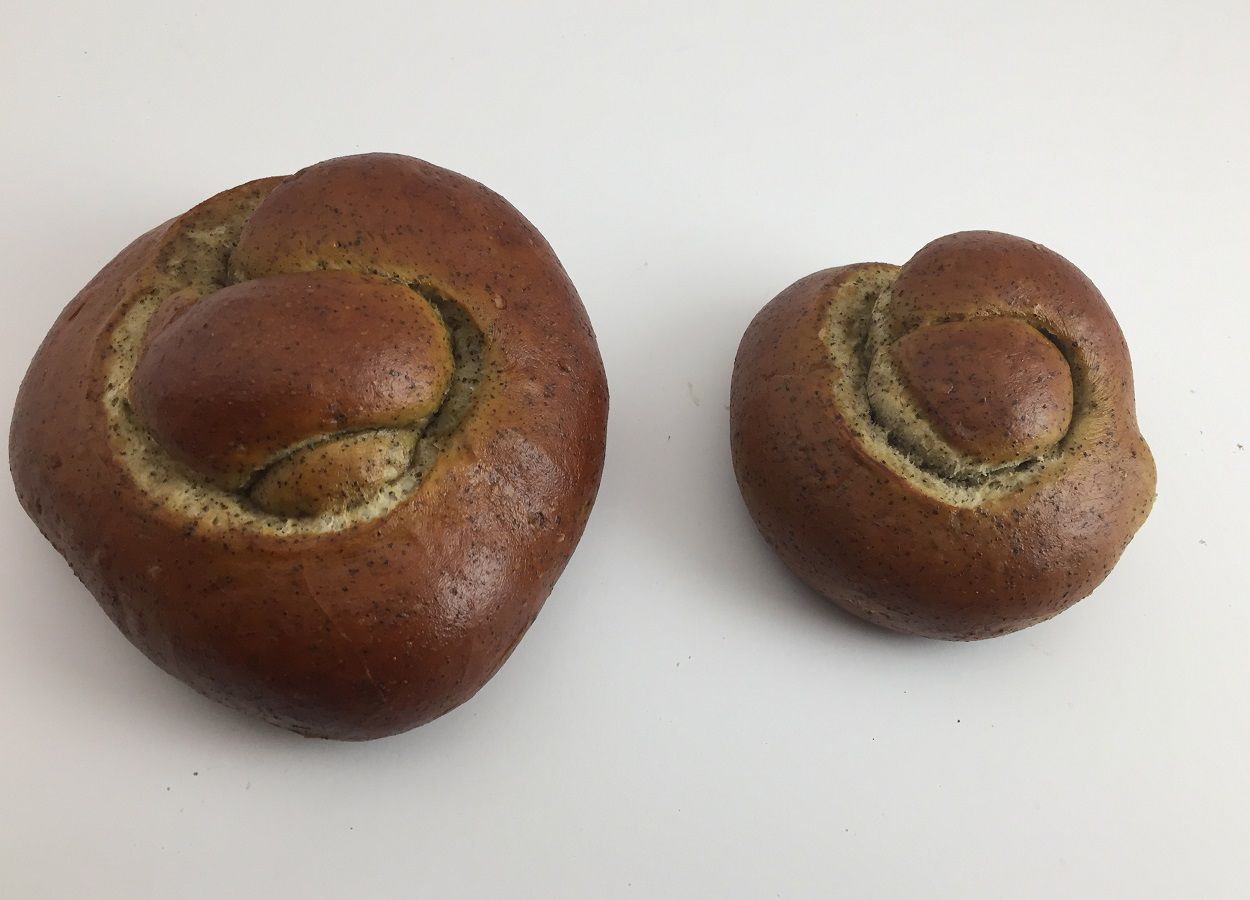 Sliderz - Two Sizes
Our traditional 4 oz size hemp pretzels vs "swirling" them - we twist them tighter & higher an even better sandwich roll - now in a 2 oz size for more intimate cost effective great ways to enjoy in many ways.
Ask your representative or set up an appointment today
Your Beer Festival
For over 10 years we were the premium pretzels at the Atlantic City Beef Festival - Celebration of the Suds. Now we are offering our larger 6oz Hemp Pretzel or traditional 4 oz hemp pretzel -
Baked in 50 lb batches you can pick up fresh or we bake & freeze.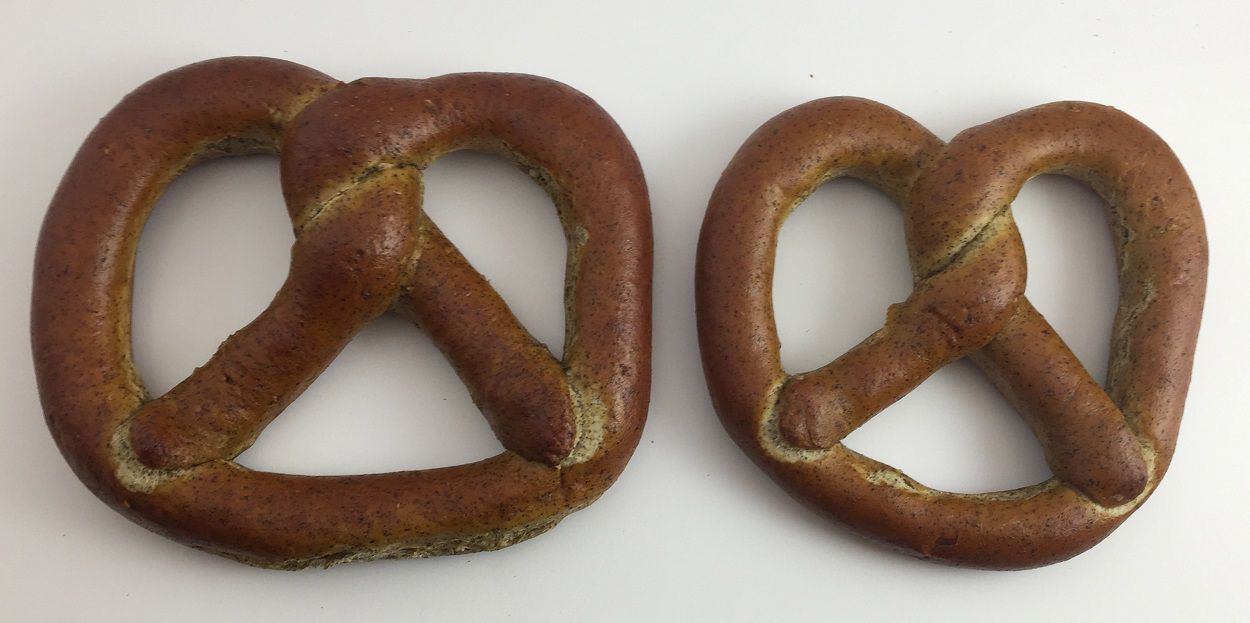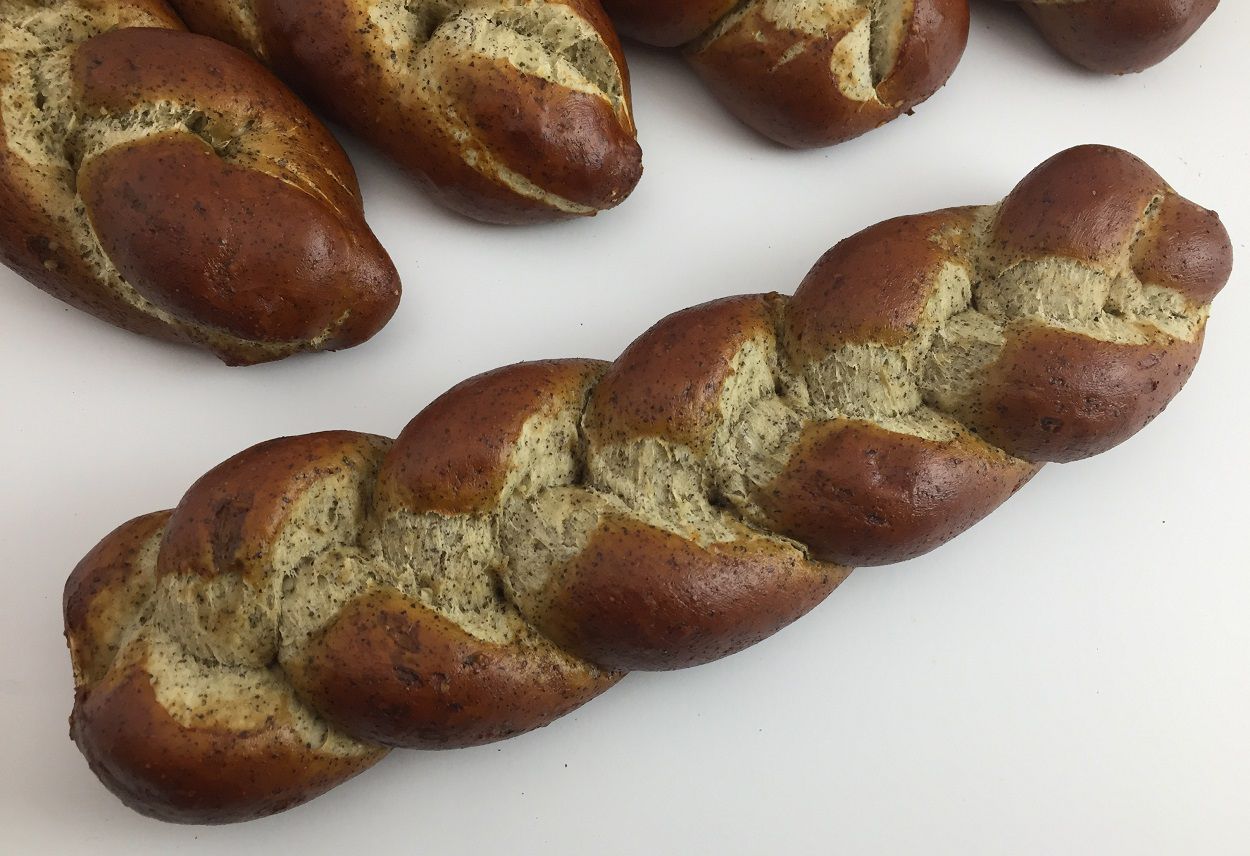 6 oz Hemp Braid
Another unique way to present your favorite recipe on our soft hemp pretzel braided - slice the V top and fill with crab, cheese, sandwich fillers and more.
Find more recipes, tutorials and packaging options or schedule an appointment today.
2 oz Soft Hemp Stix
Extruded soft hemp pretzel stix are ideal in many ways, great for dippers, almost like a "vegan" hotdog - "wands" when we did the Fairy Festival in Glen Rock, PA. 1/2 the size of our traditional pretzel swirl or twist but straight.
25 stix per bag for restaurant & catering - 50 lb runs fresh baked for your operation. A better "bread" stix - a Hempzels™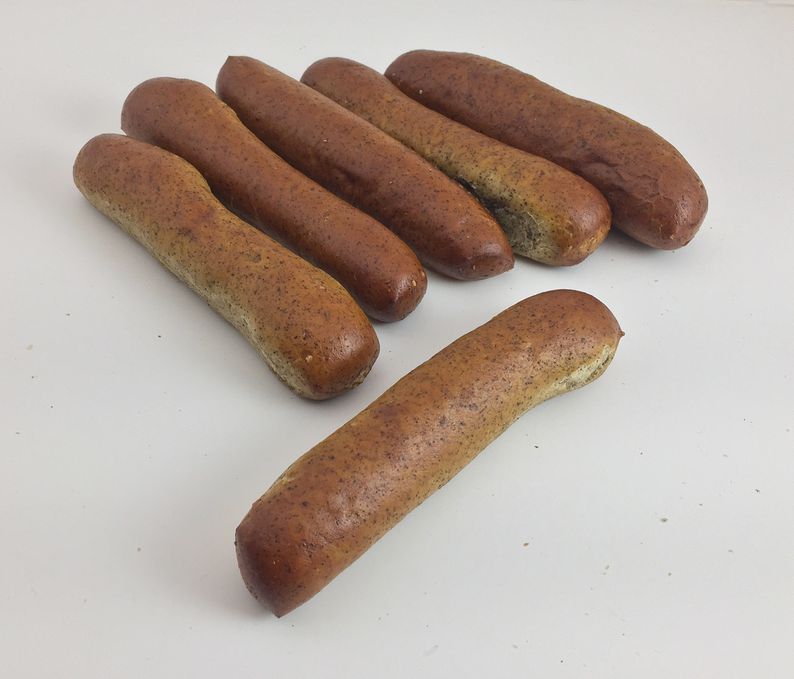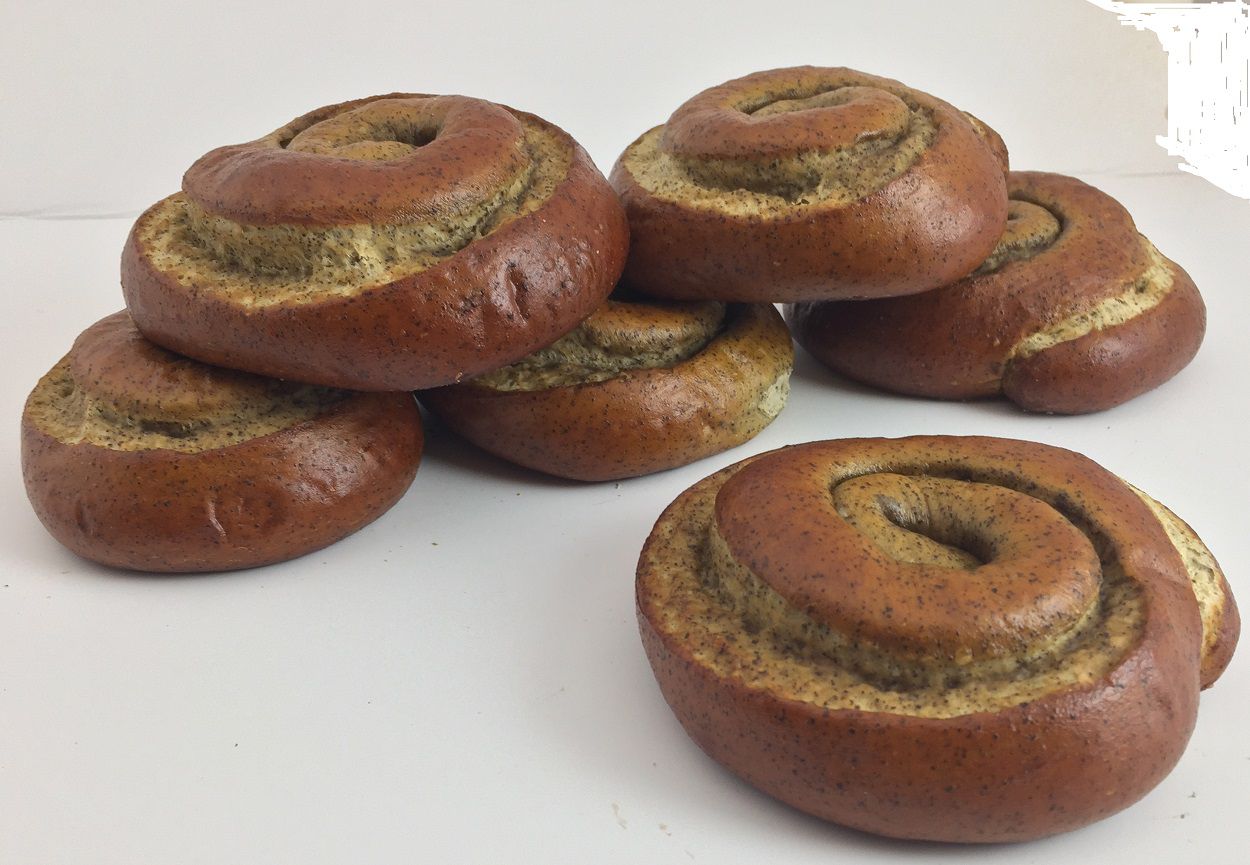 Cosmic Swirls -
What we've focused on over the years, packaging these 8 in a bag but available in larger sizes for restaurant and food service.
We've been using these as our hemp pretzels.
Gluten Free Pretzels
---
Our formulation of hemp seed, hemp flour and hemp oil with a newly wheat free pretzel recipe created in 2 oz stix - 50 lb runs.