Organic Gluten Free Granola Grab & Go
2022 New Ownership - Same Management - Same Quality
Now Gluten Free
Each batch is now tested to ensure that Lenka production is Gluten free. Allergen Alert: nuts are handled in the facility.
New Cardboard POP
Into 2021 the new point of purchase boxes proclaim the same message of hand made and now Gluten Free and single cases can be shipped in the new cardboard cover.
Available Wholesale
12 Bars Per Case
8 Dz or 12 Dz per Master Carton
XXX Per Pallet Mix Match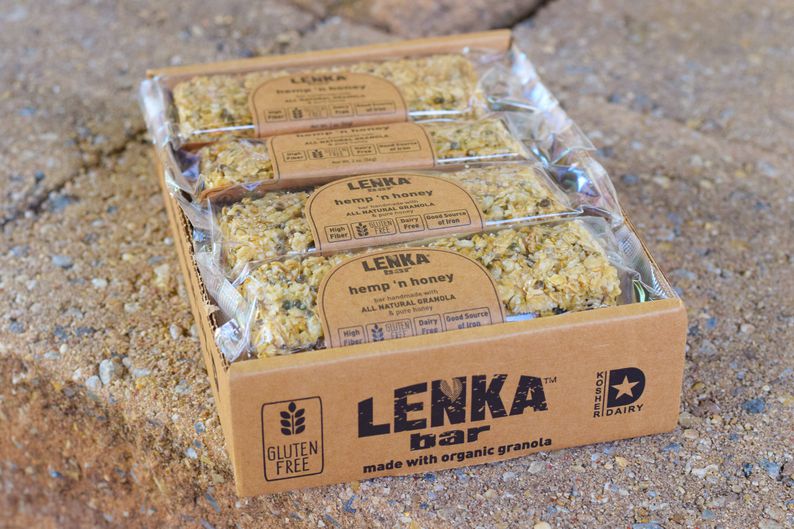 Natalie Bar Transition
I met Lenka at a York Food show pre their launch into Granola bars. She was kind enough to make our NataliesChoice Hemp Bar, her Omega bar with the addition of shelled hemp seed. The recipe is changing with tapioca sugar replacing cane. We are now a supplier of American hemp seed for their new line of Hemp N Honey Bars available for purchase.

Deb can tell you.
A compliment from Asheville NC - we now offer a Lenka bar with Hemp N Honey too. The formulation has been changed to lower raw cane sugar with Tapioca Sugar, 2021 we will update the labels.