A new twist on an old favorite - swirled
Made for our Hempizza's , sandwiches, soup soppers. Our high protein pretzel untwisted.
High Protein Soft Pretzels Swirled
Retail Direct / Wholesale Direct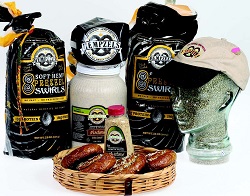 Black & Gold 8 Packs
Food Service Case
Same great formulation as all of our hemp soft pretzels but done as a swirl, not as tight at the Rolls / Sliders. Create a sandwich also or a HEMPizza by cutting them in half.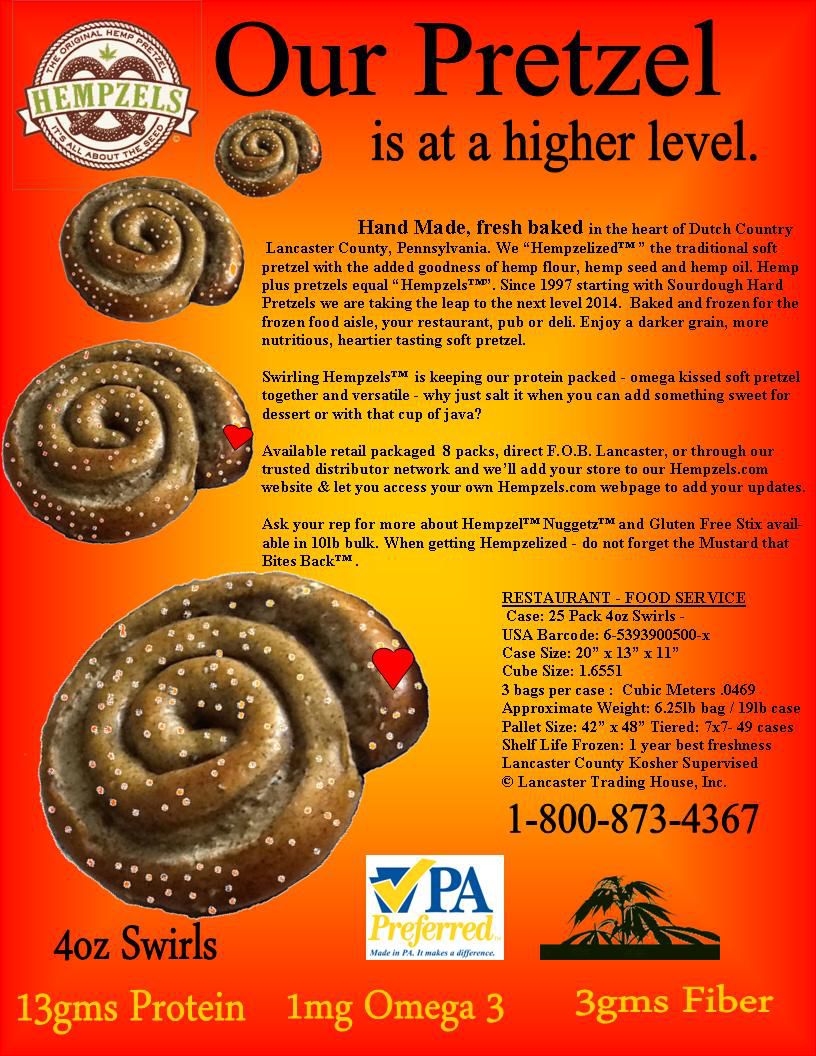 Food Service Ready
This has been our "standard" for the last 10 years, a 4 oz hemp swirl
Correction from this 2005 Sell Sheet-
Versatile from pretzel to danish vegan to seafood

Excellent soup sopper hot bowl of soup and unwind it

Bakery Item #HMP-362

60 Swirls Per Bag Food Service Ready

15 lb Case - Baked & Frozen
Packaged and sold in 8 pack bags or Single Swirls.
Cosmic Swirlz 4 oz
2020 Chef Sheet.


How to prepare the soft hemp pretzels
How to keep them stored.
Baked in 800lb batches periodically -
FOB Lancaster County 17602 Frozen Storage
40 Case Per Pallet -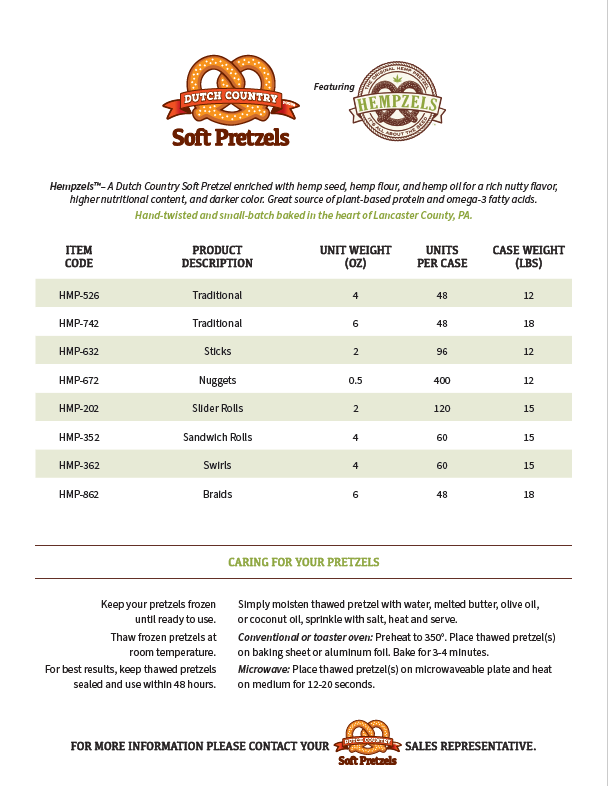 References