Hemp Infusions All Natural
A perfecting pairing with Hempzels™ this cold refreshing hemp juice/tea beverage.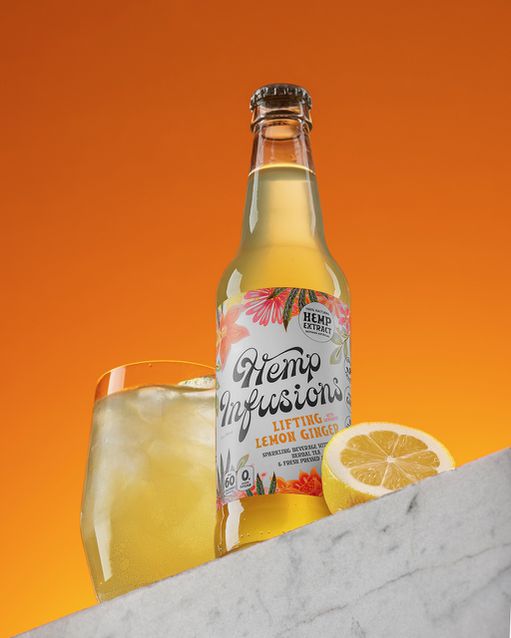 Lemon Ginger
Lemon, Apple, Ginger, Hemp, Tea
We have carefully cultivated and recovered all of the beneficial elements of the hemp plant and infused it with a delicate combination of locally grown herbs, L-theanine, and fresh-pressed juices to craft a completely natural beverage that serves to refresh, revitalize, and relax you. This unique sparkling infusion is made with the only true water-soluble hemp extract providing an entirely organic, whole-plant experience. Our proprietary process is free from artificial chemicals and harsh physical treatments. We hope this beverage helps you be a little more worry-free.
Brewed tea blend: Lavender, Lemon Balm, Lemon Verbena, Lemongrass, Rosehips.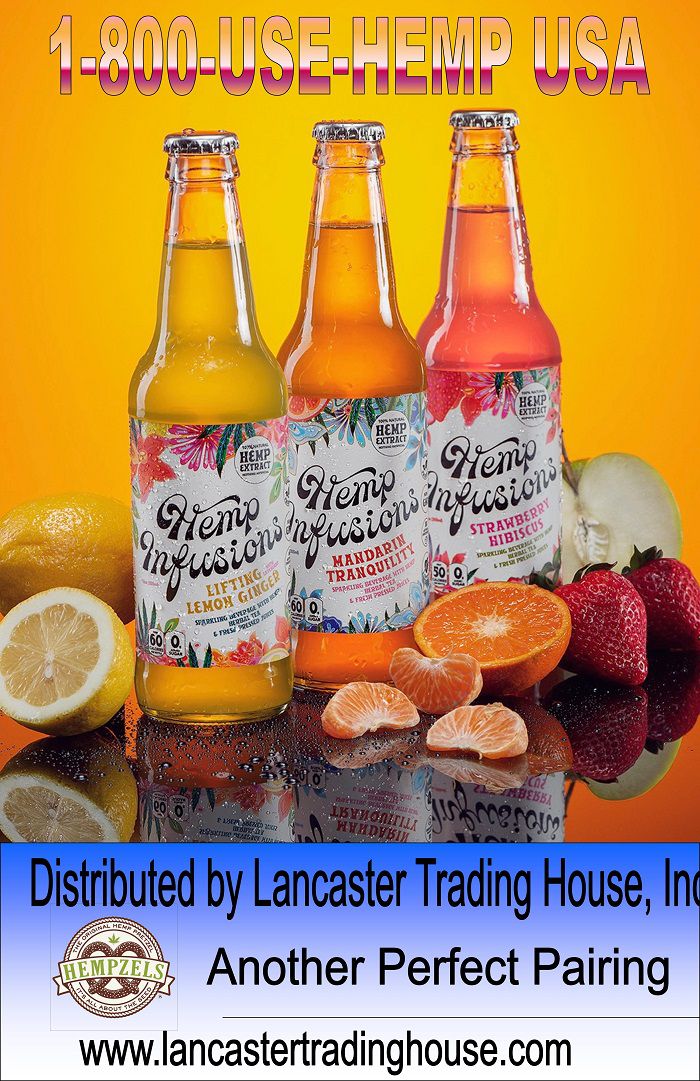 Strawberry Hibiscus or Mandarin Tranquility
Brewed tea blend: Hibiscus, Strawberry Leaf, Rosehips, Passionflower, Lemon Balm, Rose Petals, Orange Peel

Brewed tea blend: Milky Oats, Holy Basil, Chamomile, Lemon Balm, Skullcap, California Poppy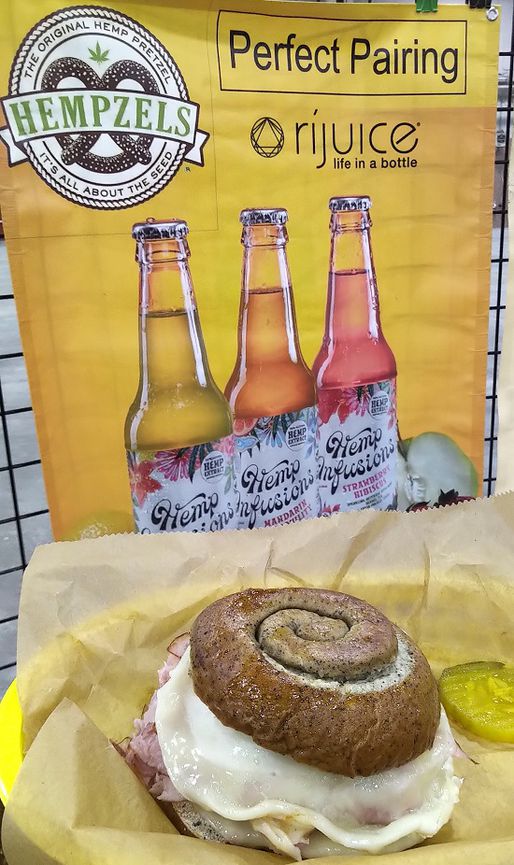 How Can You Get It?
Manufactured on demand. 12 oz Glass Bottles, 60 day shelf life, pasteurized, and refrigerated.. 12 per case