Italian Hemp Farming Step #4 "Canapaio" Framed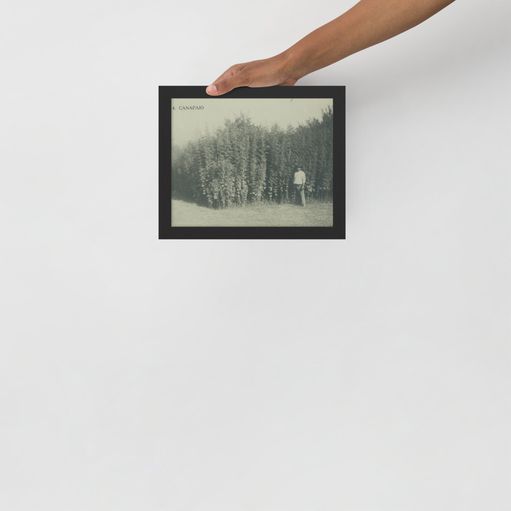 Capturing 4th Stage
8" x10" Not too big and not too small - taken from a series of postcards from the 1920's.

We are shipping a black and white enhanced poster quality matte paper print. It's already framed and protected. and ready to add to you Cannabis collection.     
          Acrylite front protecter


Alder, semi-hardwood frame from renewable forests
.75" thick frame Black Painted
Paper thickness: 10.3 mil
Acrylite front protector
Lightweight Hanging hardware included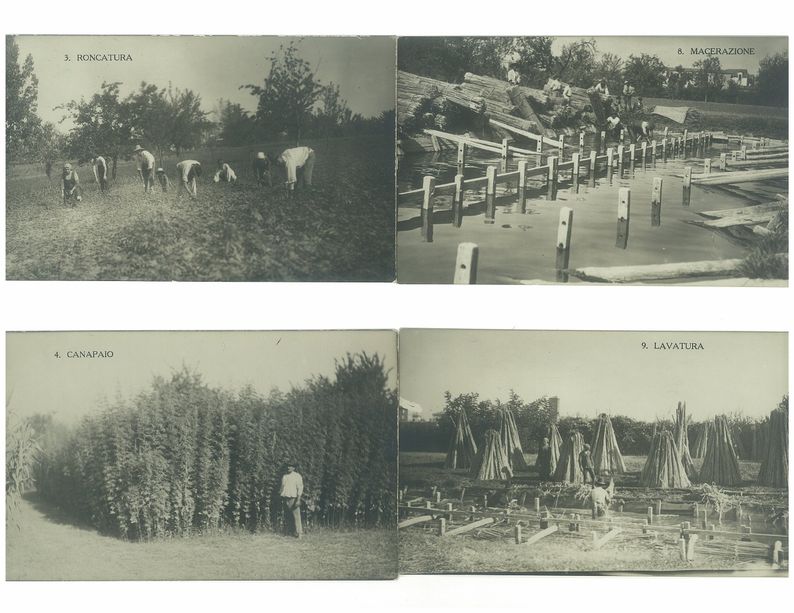 "Canapaio" Italian Hemp
From our private collection
The 4th Print  1 of 10 Postcards
Industrial Hemp Raised for fiber
8-8th tall 90-120 days
150 - 300 plants per Meeter
Clothing - Home Spun
Cordage / Rope / Twine / Wicks
Canvas / Cloth / Spinning 
Wood Substitute
Chemurgy from the Farmers Field
Renewing the Old Ways
Esta es una vista previa de los productos vistos recientemente por el usuario.
Una vez que el usuario haya visto al menos un producto, este fragmento será visible.
Productos vistos recientemente