HEMPY's™ Scoop Shovel Pallet 16 / 6 packs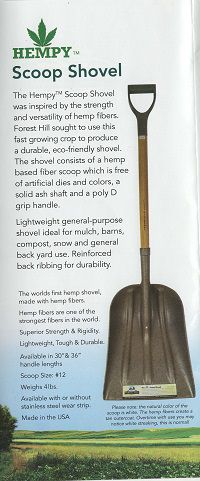 HEMPYS'™ SCOOP SHOVEL
Created with a proprietary Formulation of Hemp Sourced in the USA

Superior Strength & Durability

Environmentally friendly - Decarbonize Your Tools

Manufactured in the USA.

Available in 47..5" or 51.5"

Scoop Size #12 

96 Shovels Per Pallet

16 Six Packs 4 x 4 Mixed

FOB Lancaster County PA 17602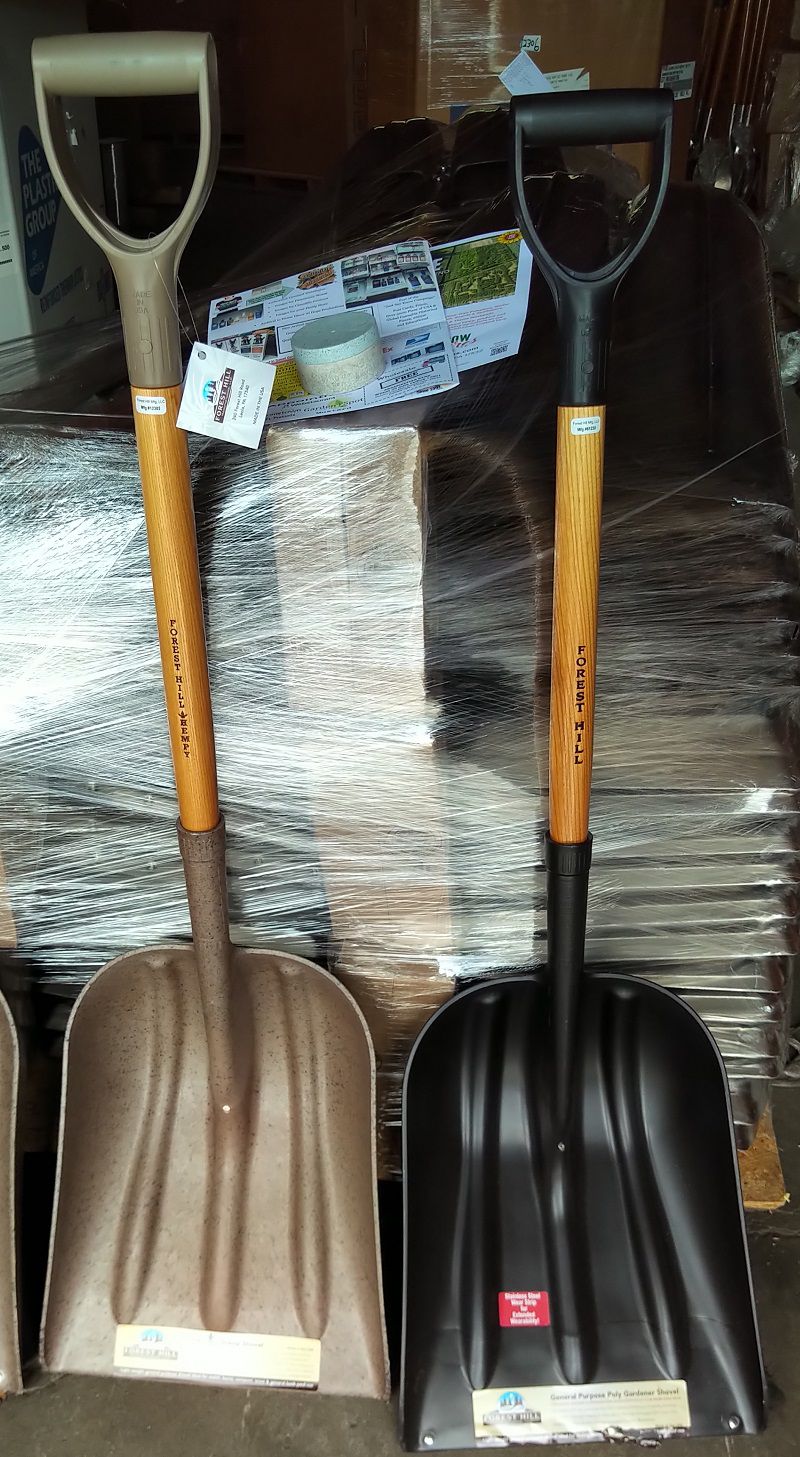 Compare & Contrast
HEMPYS'™ Scoop Shovel next to General Gardner Poly Gardener Scoop

25% Hemp Fiber

Ashe Oak Handles

Stronger than Standard

Hemp Value Added Plastic to reduce Carbon Foot Print

Exporting from Lancaster, Pennsylvania

Shipped Fedex Ground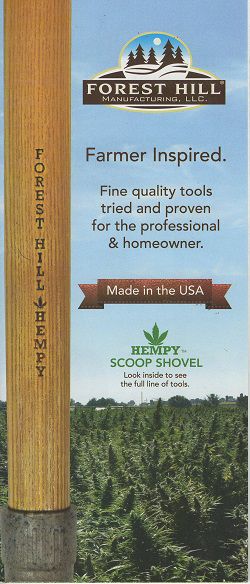 Lancaster County PA
I met the owner of Forest Hills over 14 years ago and shared my hemp artifacts & knowledge and now he's created what Henry Ford was working on. 
Call 1-800-USE-HEMP in the USA to arrange pick up for your store or stores.
1-717-252-6288 International / Canada
Especificaciones para HEMPY's™ Scoop Shovel Pallet 16 / 6 packs
Differences

47.5"

o

47.5" WG

o

51.5"

o

51.5" WG
Esta es una vista previa de los productos vistos recientemente por el usuario.
Una vez que el usuario haya visto al menos un producto, este fragmento será visible.
Productos vistos recientemente