Hempstone Heritage Book Lancaster PA Research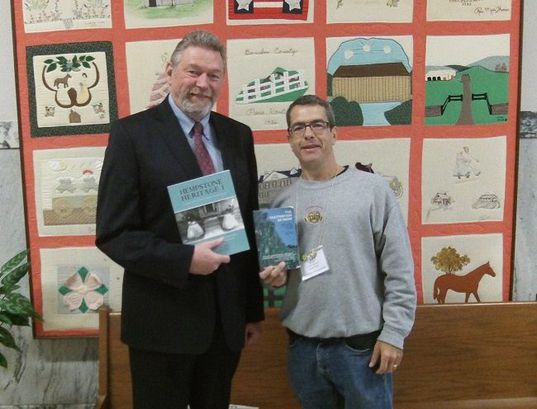 Hempstone Heritage KY
On my way to the HIA conference in Kentucky we stopped by the local courthouse & dropped off a copy (his name will be added later :) )-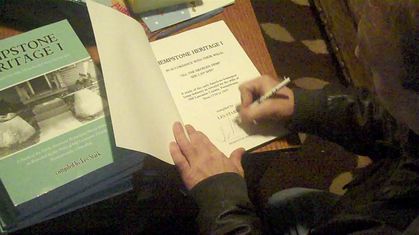 A Few Signed Copies
Les is now heavily involved in helping to get hemp farming & cannabis legislation through to end the war on this plant.
His years of research started with this book detailing how crucial hemp was to the inhabitants that they listed it in their family will and who got what. Signed or Unsigned.
Pennsylvania Hempstone
2005 planted the seed in Harrisburg Farm Show Attendees. Hemp historian & friend Les Stark has helped over the years in the Hempzel's Booth. Here standing next to his PA Hempstone & Hand Made Hemp Break. 
Especificaciones para Hempstone Heritage Book Lancaster PA Research
Esta es una vista previa de los productos vistos recientemente por el usuario.
Una vez que el usuario haya visto al menos un producto, este fragmento será visible.
Productos vistos recientemente