Hemp Tincture Full Spectrum Supplement 2 oz
Ingredients: 
Liquid Herbal Extract: 0.5ml
Naturally grown hemp leaves & flowering tops (Cannabis Sativa) other ingredients in the liquid extract: 
Organic Cane Alcohol, Distilled Water, Vegetable Glycerin.
Approximately 37 servings per 2oz Bottle
Free Shipping with Salve Orders / Tincture Orders over $50.00 in the Continental USA.
Combination Package : 1 of each of our 5 New Products on sale for $189.95 includes free shipping.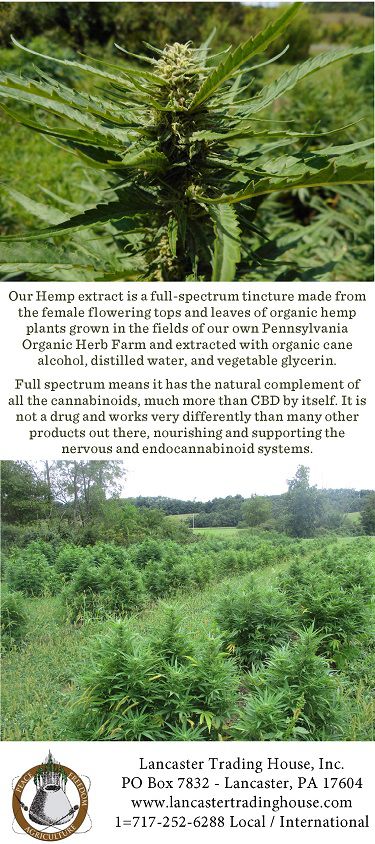 Topical Deep Relief
Hemp N Heat Herbal Rub 4 oz.
Topical deep heating rub - so combine your internal tincture when managing your health & wellness. This is for external use - all natural ingredients. . 


Esta es una vista previa de los productos vistos recientemente por el usuario.
Una vez que el usuario haya visto al menos un producto, este fragmento será visible.
Productos vistos recientemente