For 2022 we are offering fresh baked hemp sourdough from our baking partners.
Sourdough Original & Traditional have 100 lb minimums.
Original 8oz Bags - Traditional in 16 oz Bags & 7 lb bulk.
4 Batches fill a pallet. Hanover, Pa & Mohnton, PA or 17601
----------------------------------------------------------
.Soft Pretzels / 800 lb minimum about one plus pallets
Baked Fresh for same day pickup or baked & frozen. Bakery or 3rd party frozen storage pick up. Appointment required 30 day notice. 50% up front and balance due on pick up. Choice of 4 different shapes. Food Service Packaged.
.
-------------------------------------------------------
.CBD Infused Pin Point Infused Soda - 12 oz Bottles / 12 Per Case (15-30 day notice) Cola, Black Cherry, Citrus Twist or Root beer. 2020 New Lemon Blueberry Seltzer Water 12oz Infused. Warm / 12-18 month.
New - Hemp Extract all natural juice - 60 day cold beverage Adding 2/21/2021 - Strawberry, Lemon Ginger, Mandarin - 12oz Bottles
Soft Pretzel Food Serve
Packed 4 Bags Per Case / Baked & Frozen / Baked On Demand
By Appointment Cold Storage Lancaster, 17601 / Adamstown PA.
50 lb minimum bakery orders / prepaid / Food Service Packaged.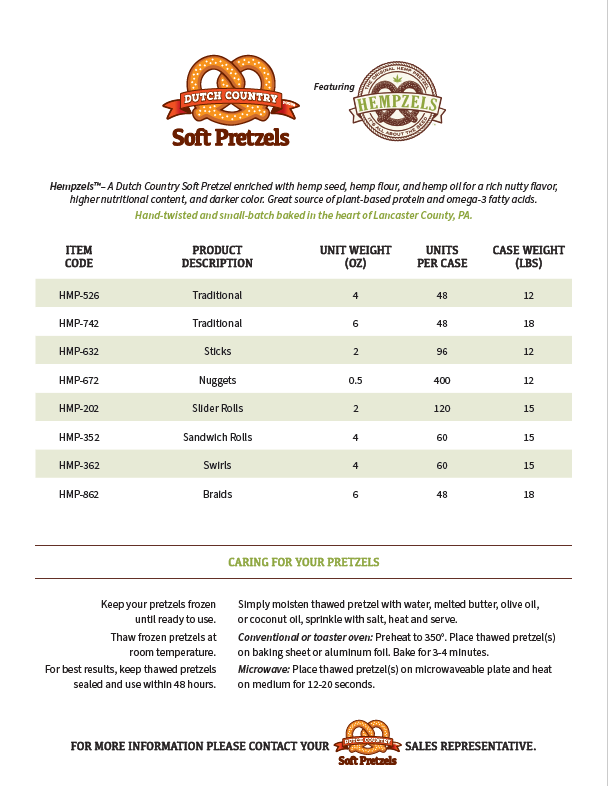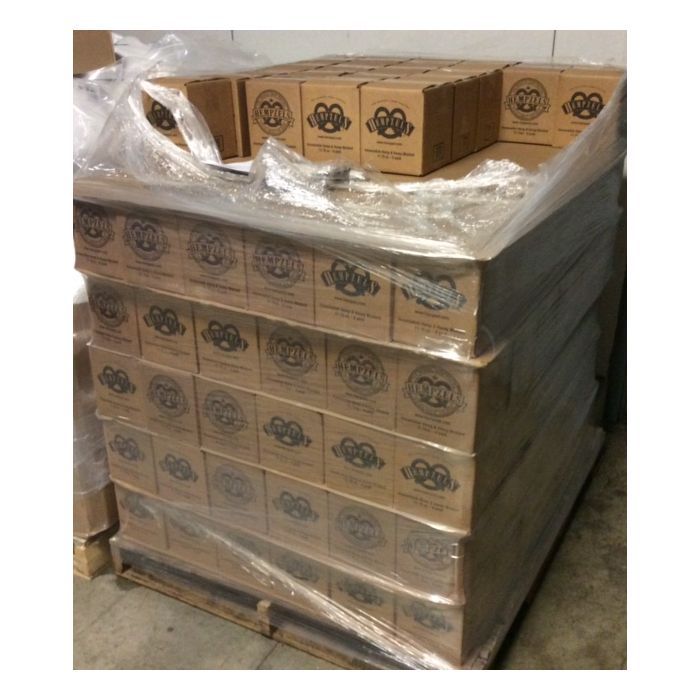 Mustard Production
Our Award Winning Horseradish Hemp & Honey Mustard has been distributed into Wegmans through Cavallaro Foods & Garden Spot. We are now opening up to other distribution systems. What we produce
294 Cases 42 cases per layer - 7 layers higher if preferred. 30 Day lead time is optimal. Pick up FOB, Lancaster, PA 17601 Cold Storage.
6 - 11.75oz Bottles UPC #
Shelf life 12-18 months for best freshness, refrigerate. .
The Original Sourdough
Our first bakery partner nestled in Hanover, PA. 100 lb batches. 8oz Bags 18 Bags Per Case or Bulk 5 lb Hand Twisted, stone hearth baked, kiln dried, packed by hand. "Peaces" has Organic Brown Rice in the formulation> 2 Additional flavors - jalapeño & Garlic
The Traditional Sourdough
Run in 100 lb batches, packaged in 16 oz bags / 8 bags per Case or 7 lb bulk (15 per batch) picked up at the bakery or or Cold Storage location. We stick to hemp seed flour with the sourdough unbleached wheat flour.
S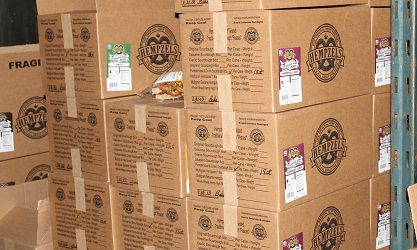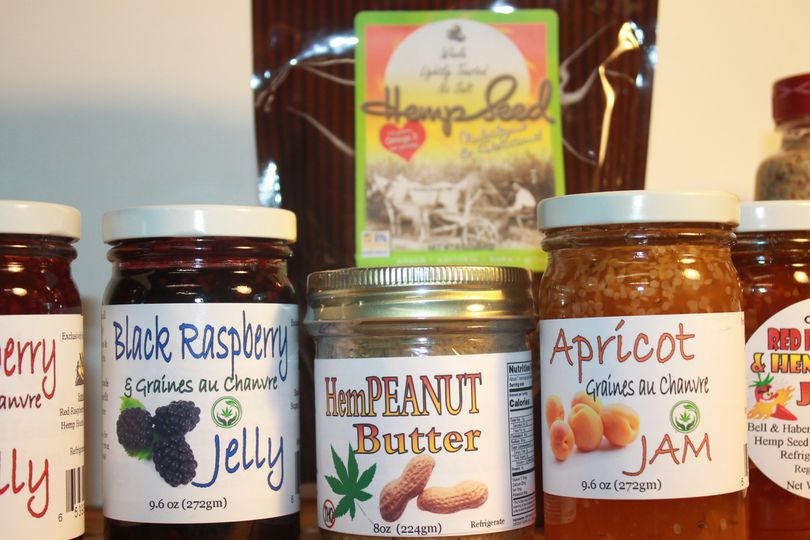 Spreads & Jammin Jams
Our mustard production facility combined with our jam production facility so we have a wonderful opportunity to produce some amazing jams and jellies with and without hemp and who knows what else these will evolve into.
Presently offering Raspberry Hemp, Apricot Hemp, RedHot Hempepper Jam our HEMPeanut Butter is produced at another PA Preferred Facility.
CannaFizz Production
Available with a 15-20 day lead time, this product is picked up in the production facility, 144 cases per pallet. 4 flavors with 1 flavor of seltzer soda - all CBD infused. Product is also warehoused in our Wrightsville location.
Offering their full line of pin point carbonated non fructose corn syrup line of beverages, soda to seltzer -