Our network is tied in with many small Pennsylvania manufacturers. Distribution pricing is based on volume purchasing - we consider $2,000 a bare minimum distribution order but we are open to working with you so our product can get to the most customers at the most cost effective price.
We need a 30 day lead time for new accounts, paper work completed, payment is due upon receipt until terms are established and a relationship begins.
.
Soft Pretzel Food Serve
Distributor agreements will provide access to ordering and dealing directly with the Dutch Country so they can produce & pick up at the bakery. We also offer our frozen / cold storage loading bay to pick up baked & frozen orders. We will discuss and recommend the best way.
50 lb minimum bakery orders / prepaid / Food Service Packaged.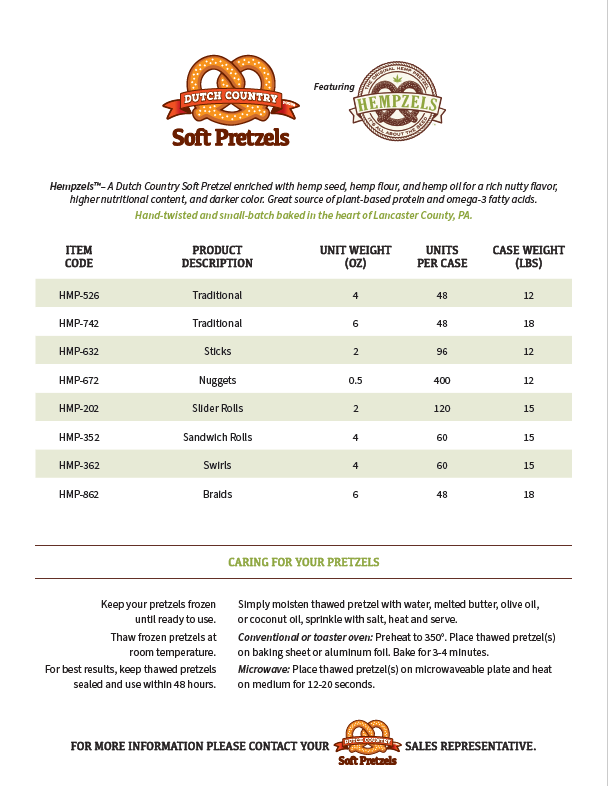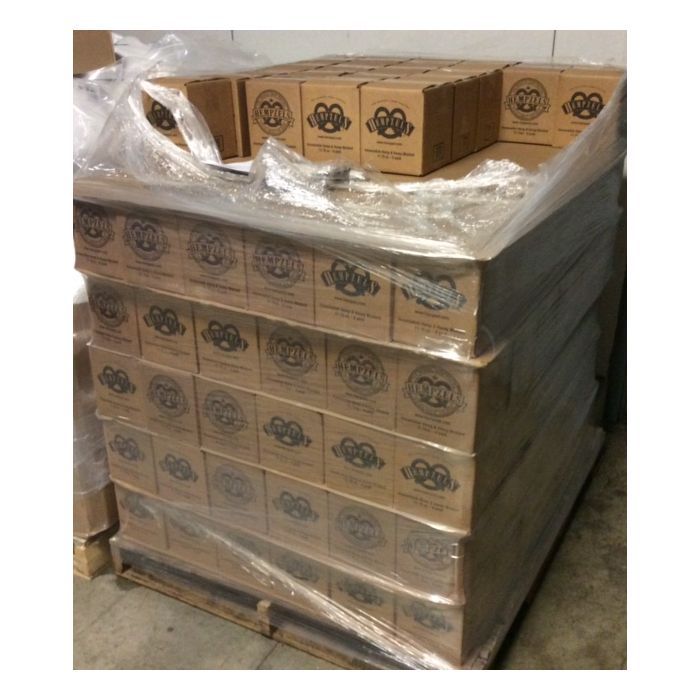 Mustard Production
Our Award Winning Horseradish Hemp & Honey Mustard has been distributed into Wegmans through Cavallaro Foods & Garden Spot. We are now opening up to other distribution systems. What we produce
294 Cases 42 cases per layer - 7 layers higher if preferred. 30 Day lead time is optimal. Pick up FOB, Lancaster, PA 17601 Cold Storage.
6 - 11.75oz Bottles UPC #
Shelf life 12-18 months for best freshness, refrigerate. .
The Original Sourdough
Our first bakery partner nestled in Hanover, PA. Revonah spelled backwards. One of four ovens left in the USA baking the old fashioned way, stone hearth baked, kiln dried, packed by hand. "Peaces"
Run in 100 lb batches, packaged in 8oz bags 18 bags per case. 42 cases per pallet - picked up in our Columbia location, Cold Storage or at the Bakery. Shelf Life is basically 90 days - we use no preservatives.
Three flavors, Original, Garlic and Jalapeno,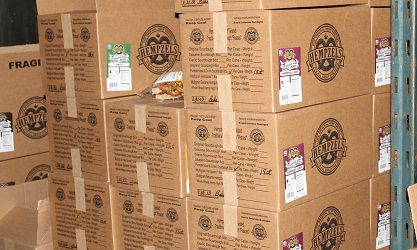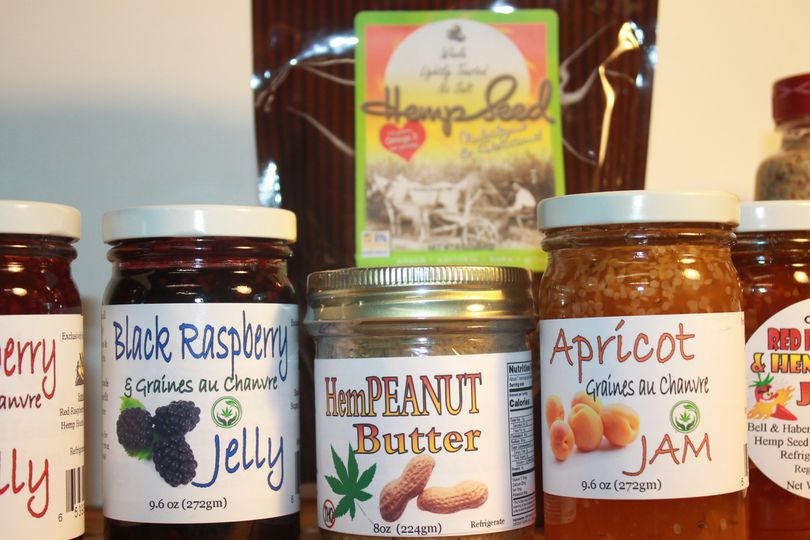 Speads & Jammin Jams
Our mustard production facility combined with our jam production facility so we have a wonderful opportunity to produce some amazing jams and jellies with and without hemp and who knows what else these will evolve into.
Presently offering Raspberry Hemp, Apricot Hemp, RedHot Hempepper Jam our HEMPeanut Butter is produced at another PA Preferred Facility.
Granola Bars
Organic Granola Gluten Free, large 2.25 oz bars - all natural ingredients our NataliesChoice Hemp Flax/Berry Bar or Lenka two hemp bars and five other assorted bars come 12 per case / 8 per mastercarton with a 4-6 month best by date.
Produced in 40 dz batches - available by the Case or Pallet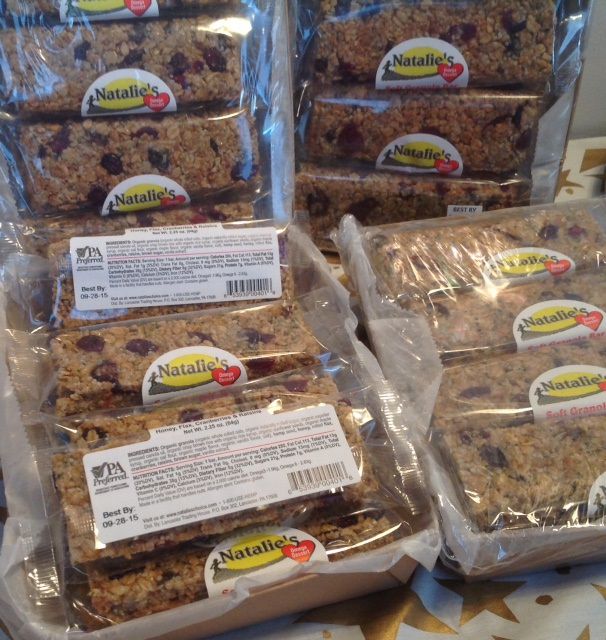 CannaFizz Production
Available with a 15-20 day lead time, this product is picked up in the production facility, 144 cases per pallet. 4 flavors with 1 flavor of seltzer soda - all CBD infused. Product is also warehoused in our Wrightsville location.
Offering their full line of pin point carbonated non fructose corn syrup line of beverages, soda to seltzer -