We've had a great collaboration going on with our friends in West Virginia and now we are hempy to help you in the North East with the USA made Blanq line of Cartridges from Delta 10 - THC-O HHC - Gummies that won't melt, vegan and gluten free with only the best legal Cannabis Flower.
Call us for an appointment an ambassador will bring out samples - this is for stores only - we don't sell retail online as of May 2022 but we'll connect you directly - (more added into June-) Catch that tasty Wave brah!
BLANQ was founded with one simple goal; to heal. We believe it all starts with cannabinoid research to ensure all products are both pure and effective. We use custom-engineered cannabinoid blends and the latest technology to provide the most advanced formulations.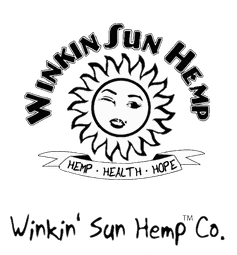 Joint Ventures
Look out for some really cool hemp fabric vest through our friends - Cool Hemp Fabric Guitar Cases customizable with your logo. Chakra - HHC Vaporizer Cartridges
Another one of our newcomers, our fantastic Chakra brand HHC cartridges come in nine different flavors. Hexahydrocannabinol, or HHC, is a minor cannabinoid which occurs naturally in cannabis. While HHC and THC are fundamentally different, HHC does generate a comparable affect to that of THC. Wave - THC-O Vaporizer Cartridges
One of our ultra-popular newcomers is our Wave brand THC-O cartridges, which come in six different flavors. THC-O is a synthetic cannabinoid that produces psychedelic effects.

Essential - Delta 9/CBD Gummies
Our top shelf Essential brand. These Delta 9 THC/full spectrum CBD gummies are one of our best sellers. Delicious blue raspberry or strawberry/watermelon in convenient 20 count jars. Please enjoy responsibly. Blaze - Delta 10 Vaporizer Cartidge
Our classic Blaze Delta 10 cartridges come in nine different flavors and they all taste wonderful in their own different ways. Some find that our Delta 10 blends are slightly more mild than our Delta 8 products and can therefor be very beneficial to the first time user.

Face to face when you need that extra attention or toll free in the USA at 1-800-873-USE-4367_HEMP
We're hempy to be your personal representatives from Lancaster County Pennsylvania.